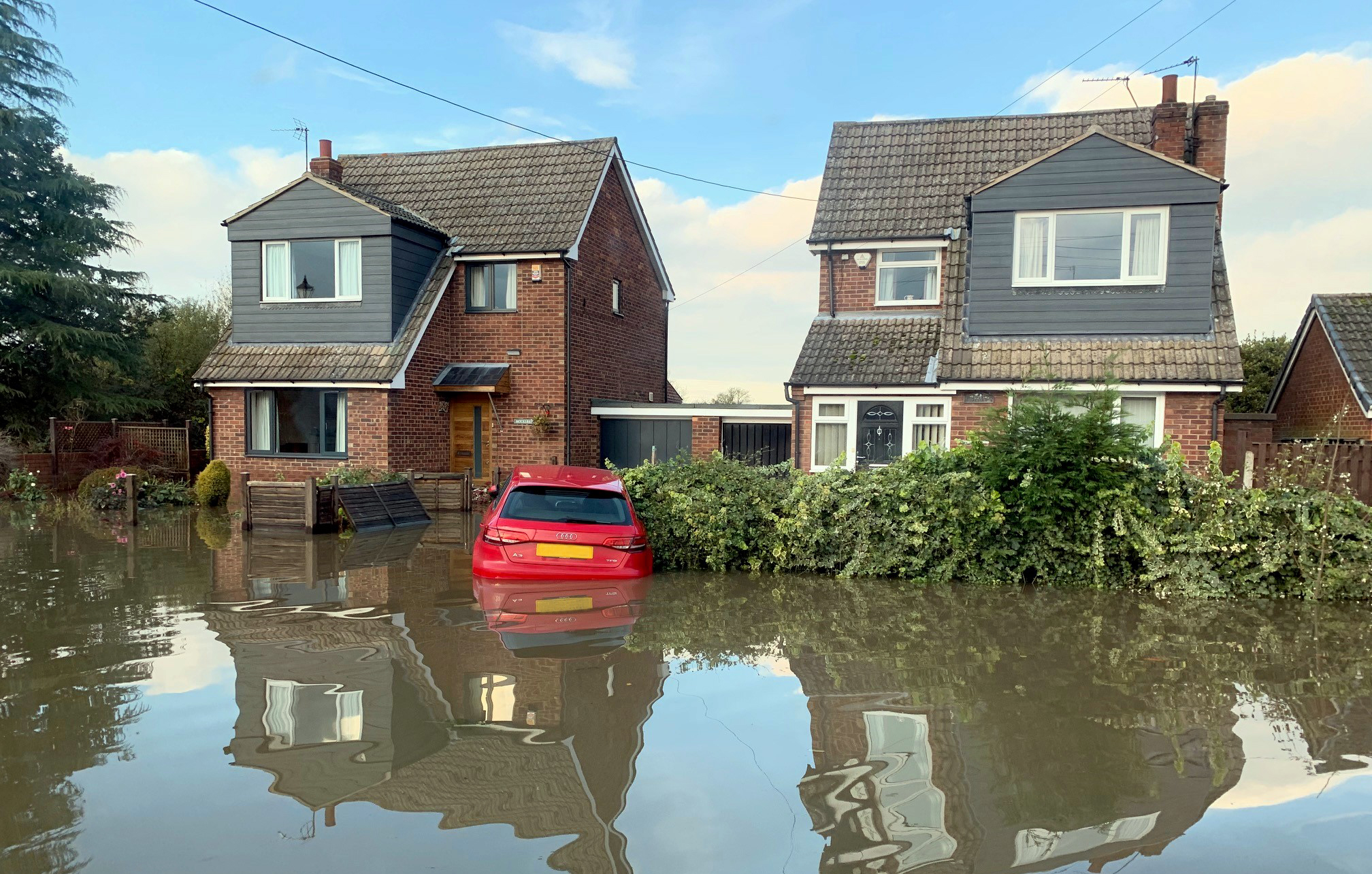 The Billy Graham Rapid Response Team (RRT) has deployed to offer emotional, spiritual and practical support to the suffering residents of Fishlake Village in Doncaster after being hit by severe flooding.
A torrent of rainfall began just over a week ago in the northern region of England causing flash floods to spread across the counties of South Yorkshire, Nottinghamshire and Lincolnshire.
Due to the unexpected nature of the events, the local community of Fishlake were left unprepared and vulnerable when their village was suddenly submerged in water.
With a small population of 680 people and 75% of the village flooded, the community of Fishlake were overwhelmed with the unexpected downpour of rain.
"People have come to me and said that they were standing in their room when it started flooding outside, and twenty minutes after the water was already three-foot-deep," Carole Smith, a local resident said. "Houses started to flood around two to three minutes. People were really unprepared."
"You can see people walking through the church doors trying not to cry."
Homes have been destroyed, livestock have been lost and hundreds of people were left stranded in their homes.
One million tonnes of water has already been pumped out of Fishlake village, but residents are being told that 'full recovery' can take years.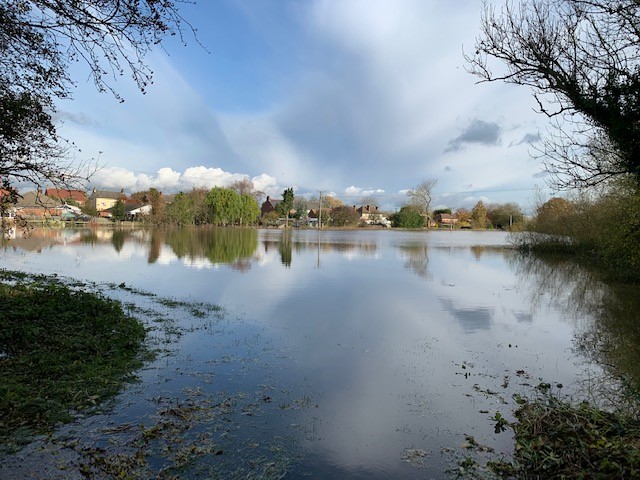 There was a concern for the health and safety of the residents as temperatures dropped to almost freezing. A 'risk to life' flood warning was issued immediately.
Three BGEA RRT chaplains were in the area to provide emotional and spiritual care to those impacted by the floods.
>> GALLERY: Chaplains deploy after severe flooding devastates Doncaster, Yorkshire
The team worked alongside the only church in the village, St Cuthburt's, which has a congregation of ten people on Sunday mornings.
"The impact that this numerically small church has had on the community cannot be understated," Nigel Fawcett-Jones, UK Director of BGEA RRT said.
"You can see people walking through the church doors trying not to cry," Smith echoed. "Then you have people saying it's the first time they've walked into the church for years."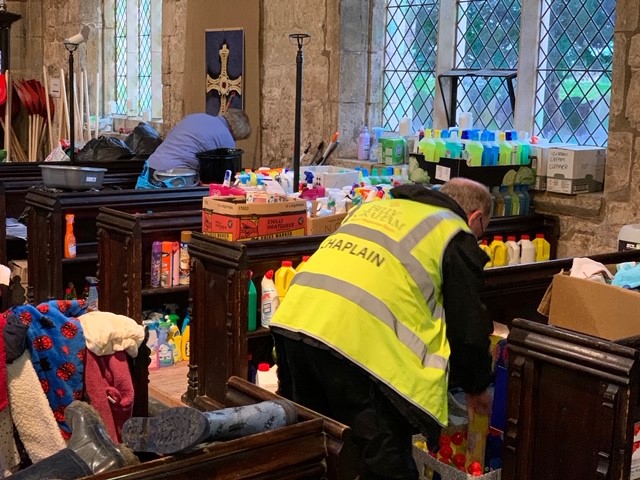 During the week-long deployment, the BGEA RRT chaplains prayed with more than 20 people – offering the peace and love of Jesus Christ through a tragic time.
Members of the Fishlake community appreciated the time offered by the team to listen, talk and pray with them.
Having built a relationship with one of the chaplains, Smith said that she "couldn't thank them enough for their help".
In tears, she told BGEA: "I just can't believe how wonderful people are. The chaplains have been fantastic. Sometimes when you're upset, you just need some love. They shared that love.
"They're always looking to help in every single way, practically and emotionally. We're so grateful for their help."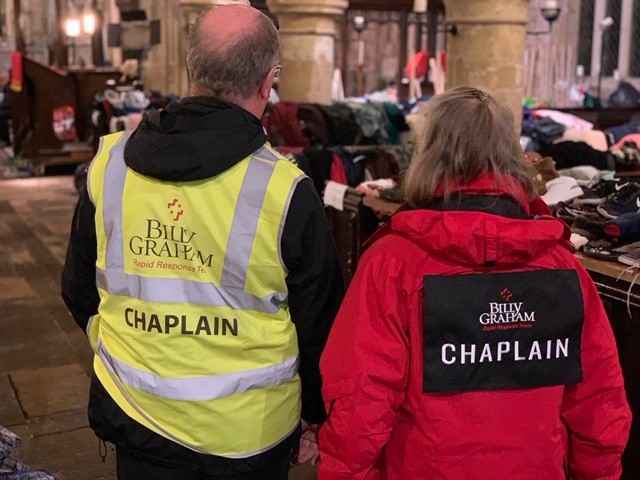 Peter Pridham, warden for St Cuthburt's church is thankful that the BGEA RRT team were able to offer spiritual guidance needed at the time.
"It's so helpful having the chaplains be able to speak to those suffering and comfort them," he said.
"When somebody is upset and in need of comfort, often what they're looking for is a friend," he added. "I hope that this tragedy will be a time where their hearts and eyes are opened to the goodness of God."
Fawcett-Jones echoed these words, saying that it's been an honour to be able to serve the community in such a way that spreads the love of Jesus Christ.
"It's been good to hear people ask where God is amongst this, and reminding them that God is right here with them," he said. "That there is a church here for you, and the church reaching out to help you is an expression of God's love for you."
The Billy Graham Rapid Response Team is an international ministry of crisis-trained chaplains ready to deploy at a moment's notice to natural and man-made disasters. Since its inception in the wake of 9/11, hundreds of chaplains have had the honour of praying with hundreds of thousands of people worldwide, all in the name of Jesus.
HELP SHARE THE HOPE OF JESUS CHRIST DURING CRISIS TIMES