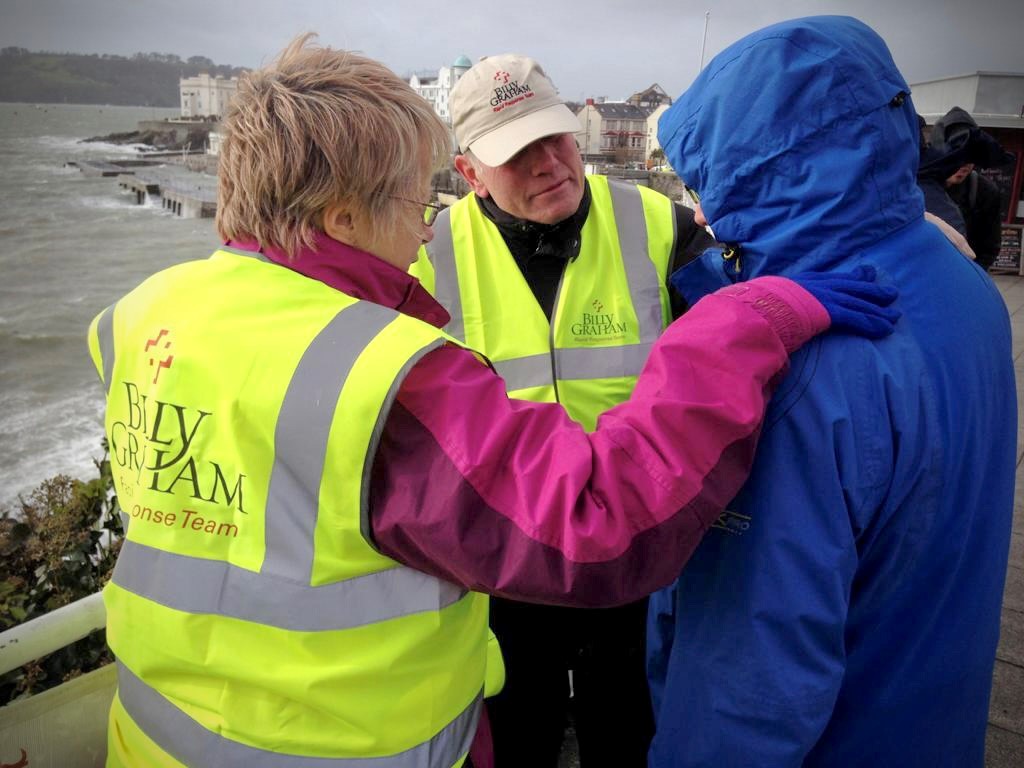 On a usually quiet Thursday evening (August 12) in a small area of Plymouth in Devon, a man with a shotgun killed five people, including a child. The gunman also turned the gun on himself.
The tragedy has left many feeling afraid, hopeless and heartbroken.
Chaplains from the Billy Graham Rapid Response Team arrived in Plymouth the morning after the incident (August 13) to offer emotional and spiritual support to a hurting community.
"We're here to show the love and hope of Christ to many in a gentle and compassionate way. Because of the way people are hurting, there's been a real need for people to talk on a deeper level, and that's what we're here for," a chaplain said. "But most importantly, we're here for one purpose which is to serve the Lord."
Crisis-trained chaplains have been able to pray with dozens of people, offering a listening ear and a helping hand where possible.
The chaplain's loving acts of service did not go unnoticed.
The police officers recognised the chaplain's comforting effect on people, and entrusted them with the opportunity to speak with residents who have been most impacted by the crime.
For the first time in the Billy Graham Rapid Response Team ministry in the United Kingdom, chaplains have been granted access to the restricted area where the shooting took place, enabling them to provide appropriate support to those who witnessed the event. "We're humbled to be here representing BGEA, especially when we've been welcomed so much by the police and other local authorities," a chaplain said.
Many residents, including witnesses, were able to share their pain, grief and trauma to the chaplains who met them with a listening ear and words of comfort.
A chaplain said: "We've seen a lot of raw human emotion during this deployment. The incident has taken place in a small knit community, so we've been ministering to people who have been affected in the most direct way."
Throughout the four-day deployment, chaplains have been able to minister to many broken hearts, sharing the light and hope of Jesus Christ amongst a time that appears dark to so many. "Out of all the years I've served as a chaplain, I've never seen anything like this before," a chaplain added.
Alongside their partnership with the police and the local church, Billy Graham chaplains were able to show the grieving community of Plymouth that they are not alone.
---
GIVE TO THE BILLY GRAHAM RAPID RESPONSE TEAM