UK based Rapid Response Team Chaplains, from the Billy Graham Evangelistic Association, have been deployed to the resort town of Mati to share hope in crisis alongside the local church community.
Wildfires in Greece, the worst to hit the region since 2007, have devastated entire villages close to Athens.
The death toll, currently at 80, continues to rise as emergency rescue crews reach homes in the affected area. In some instances, entire families have been found burnt alive, as the 70mph+ winds drove the fire rapidly through communities, blocking any escape route. Bodies were found just metres from the sea.
Greek authorities are reporting that at least 1500 homes have been destroyed or damaged by the fire, just weeks before the peak tourist season.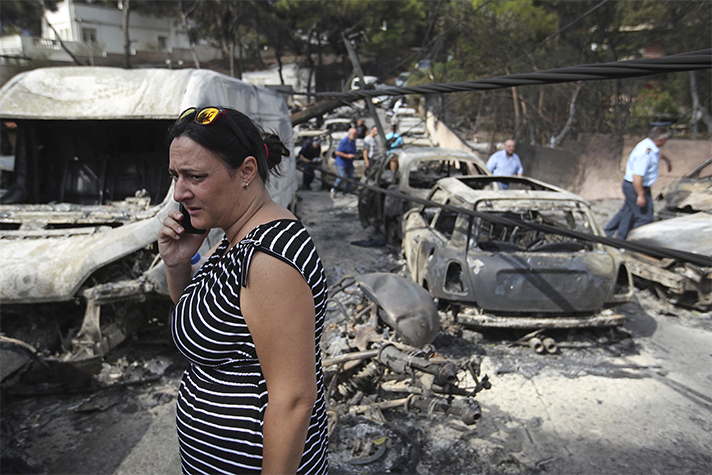 The current European heatwave has lead to 'tinderbox' conditions, with temperatures regularly in excess of 40C. Firefighters are also battling blazes in Sweden and Latvia.
With many dead and hundreds more missing, the Chaplains, trained to give emotional and spiritual care in the aftermath of a disaster, will comfort those in need.
"This will be a tremendous help for the already stretched churches in Athens," said Hans Mannegran, BGEA director of European affairs . "..much wisdom, strength and leading is the Spirit in this effort," he added.
While BGEA and Samaritan's Purse already have a presence in Greece and relationships with multiple church leaders, chaplains are coming to "help equip churches for longterm ministry," said RRT International Director Jack Munday. He added that the RRT desires to follow Jesus' example.
Founded in the aftermath of the 9/11 attacks, the Chaplains have been deployed following Disasters worldwide. Chaplains from the UK have been deployed across Europe, responding to terrorist attacks in Brussels, Munich, Paris, London and Manchester as well as disasters such as 2017's Grenfell Tower fire.
As the situation in Greece continues to develop, you can support the ministry of the Rapid Response Team with your prayers and donations.
---