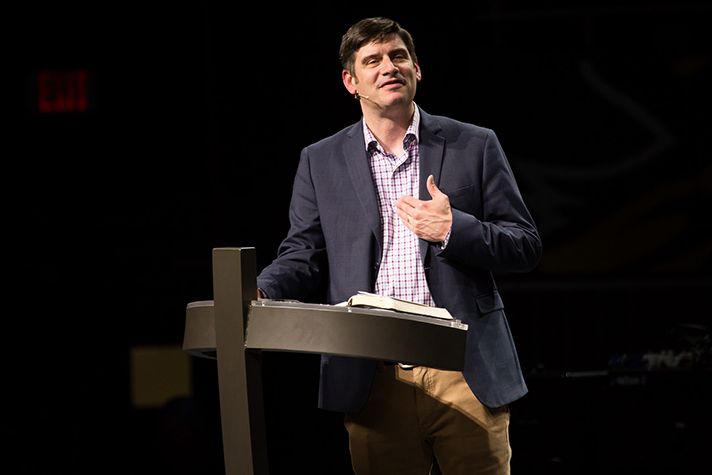 The clock is ticking.
It's been two months since Billy Graham passed away, and hearts are eager for revival.
More than 2,000 gathered in an old civic centre that sits along the green rolling hills of the Appalachian Mountains for the first night of Will Graham's Tri-Cities Region Celebration in Johnson City, Tennessee, on Friday.
Just an hour west of the Asheville, North Carolina, mountains where Will Graham lives, the Tri-Cities area includes Kingsport, Johnson City and Bristol (USA).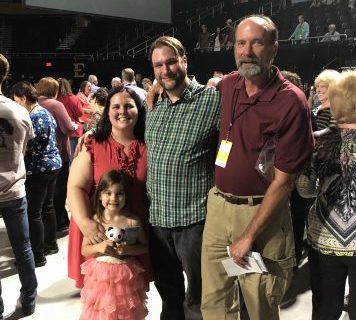 Attendees from across the region enjoyed music from several bands, along with Dove Award winner Aaron Shust, before Will Graham began to preach for the first time since his grandfather's homegoing.
"I want to talk to you about time," Will Graham said, mentioning how his grandfather spoke on this same topic at Will's graduation two decades ago. Although his grandfather lived to be in his 100th year, he still sensed the brevity of time, Will shared.
"The Bible says your life is like a vapour," Will said. "We need to make good use of every minute, every second of our lives. …
"You're probably like me and say, 'Man we've wasted so much because we'll never get it back.'"
Out in the crowd, Matt fully agreed.
A former gang member and drug addict, Matt had rebelled against God after growing up in church.
Following several eye-opening experiences and close calls to death, he decided to give his life to God three years ago.
"I've been hungry to go deeper and get right with God since I left that lifestyle," Matt said, further commenting, "I've wasted time when I could've been doing the Lord's work."
After Will declared, "[God] sees you as the most precious thing in this world, and He says, 'I forgive you of your sin," Matt went forward to rededicate his life to God.
"I'm going to follow Him all the way," Matt said.
Numerous others in the audience also came forward during Will Graham's altar call.
Among those was 6-year-old Lillie, who had turned to her dad and said, "I wanna go down there."
She carefully repeated every word of the salvation prayer Will led, surrendering her heart to Jesus.
Her parents had been praying for her to be dedicated to the Lord since before she was born.
"She's absolutely turning into this before our eyes," her dad, Jackson, said. "It's been an amazing journey and getting better and better."
Lillie was just one of several children who decided to give their lives to God, a decision that Will said they'd never regret, because after all, "Living for Christ is the greatest adventure in life."
No matter your past or age, you're not guaranteed tomorrow. Are you ready to give an account of your time on earth? Receive Christ today.