Dear Friend,
The Apostle Paul witnessed the Holy Spirit move in powerful ways during his years of ministry, but he also had his share of hardships. In his second letter to the Corinthian church, he tells them of intense sufferings, afflictions and persecutions. No matter how bad things got, Paul never gave up:
"We do not lose heart. Though our outer self is wasting away, our inner self is being renewed day by day. For this light momentary affliction is preparing for us an eternal weight of glory beyond all comparison, as we look not to the things that are seen but to the things that are unseen. For the things that are seen are transient, but the things that are unseen are eternal" (2 Corinthians 4:16-18, ESV).
We recently heard the testimony of a woman in Scotland who had the same perseverance and focus on eternal things. Anne was in her 80s and had prayed for decades that her daughter Debbie would come to faith in Christ. Year after year she interceded without results—but still she kept praying. When my son Will Graham announced plans to hold a Celebration of Hope in Falkirk, she made plans to bring her daughter. Anne died a few months before the event in June 2018. Debbie grieved the loss of her mother but decided to attend the Celebration anyway. The Holy Spirit moved in her heart as the Gospel was preached, and she surrendered her life to Jesus Christ in repentance and faith. She joined the local church where her mother had attended and began bringing her son to church with her. He also committed his life to Christ and was baptised a few weeks later. Praise God for the faith of a mother who never lost heart—and for the legacy of faith that reached two generations!
Are you burdened for the salvation of a loved one? Or maybe your heart breaks for those in your neighbourhood, your city and your country who are living without the hope of Jesus Christ? Do you wrestle in prayer for someone like Anne did? Don't ever give up!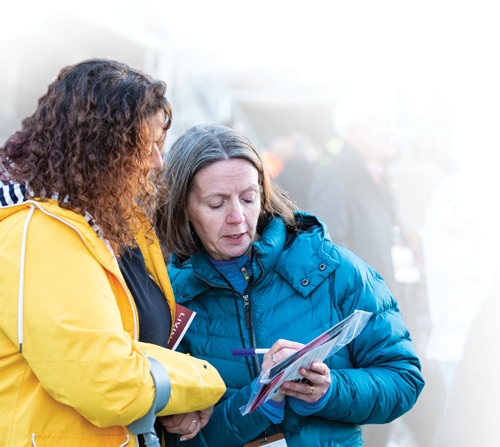 Paul told the Corinthians, "Since we have such a hope, we are very bold" (2 Corinthians 3:12, ESV). As Christians, we have a message to share with the world—and so many are desperate to hear it.
Many in the United Kingdom today are lonely and lost without purpose. Two-thirds say they're living an unfulfilled life—and nearly a fifth of the population say they're lonely most or all of the time. In 2018, almost 5,000 men committed suicide in the UK. The majority of residents (70 per cent) feel the nation is deeply divided and in decline, and the looming 31 October deadline for Brexit has only added more uncertainty and fear.
This crisis of hopelessness is why we are planning and preparing to return to the UK in June 2020 for the eight-city Graham Tour. Jesus Christ is the only one who can satisfy our longing hearts. He is our only hope. I will be preaching this Good News at one-day events in Glasgow, Newcastle, Sheffield, Milton Keynes, Liverpool, Cardiff, Birmingham and London, inviting people into a relationship with the living God. As we go into these areas, we partner with the local church, equipping Christians through training and referring new believers to congregations where they can grow in their faith after the events.
Your prayers and financial gifts will help give people across the United Kingdom an opportunity to hear the Gospel, and each event will feature live music by Michael W. Smith and Planetshakers. It is urgent that we share this message while there is still time. Start praying now for your loved ones who don't know the Lord Jesus Christ and make plans to bring them with you to the tour event near you.
Like your nation, there are many in the U.S. who are "without hope and without God in the world" (Ephesians 2:12, HCSB). I am currently in the middle of the Decision America Tar Heel State Tour across my home state of North Carolina. So many do not know Jesus Christ as their Lord and Saviour, and many others want to remove God, the Bible and our Christian worldview from the public square. Pray with us that God will revive hearts and that we will see people repent and come to faith in Him.
My son Will Graham recently returned from Tirana, the capital city of Albania. God opened the door for him to lead the first BGEA evangelistic event in that nation ever. He also preached the Gospel at evangelistic Celebrations in three Montana cities in September and is preparing to go to two Canadian cities this month. Ask God's Spirit to prepare the way, opening many hearts to Christ.
Please pray with us for God to work mightily in people's lives as we proclaim the Good News of His Son in the coming months. Following the Tar Heel State Tour, I will be preparing to preach in Phnom Penh, Cambodia, November 15–17, and we will take the Decision America Tour across Florida in January 2020.
You continue to touch lives around the world through your prayers and gifts. Together we are standing on Biblical truth, reaching out with compassion and proclaiming the hope of the Gospel. To God be the glory!
May God bless you,

Franklin Graham
President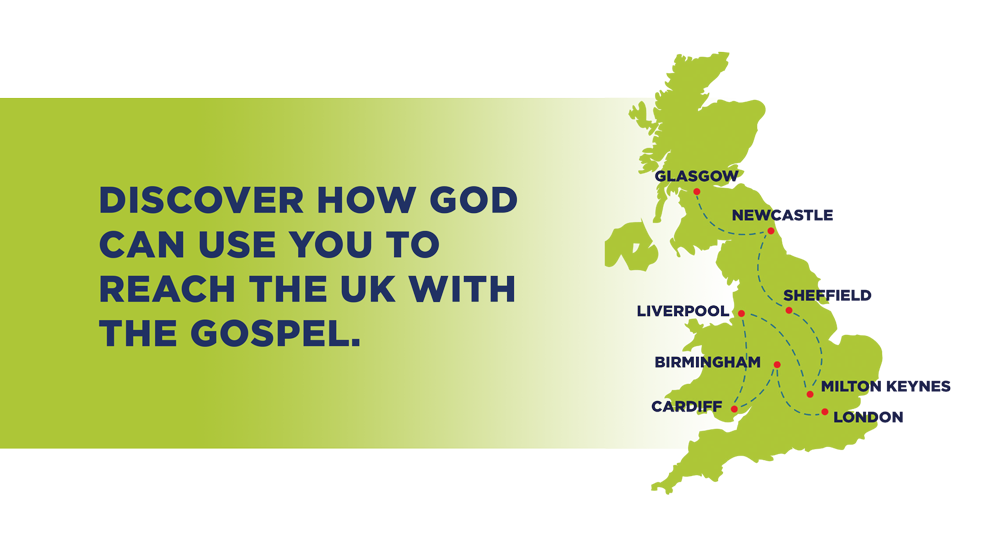 Join fellow believers at the Graham Tour citywide kickoff event near you and find out how your church plays a crucial role in sharing the Good News in your community. Visit GrahamTour.org.uk to find the closest launch event.
---
YOU CAN HELP FILL LONGING HEARTS WITH HOPE
God works through people like you to change the world by the power of the Gospel.

PRAY: Please pray that God will strengthen new believers who responded to the Gospel during outreaches in Albania and the United States. Pray also that the Holy Spirit would open hearts to hear the Good News in Phnom Penh in December and in Florida in January.
HELP SHARE THE HOPE OF JESUS CHRIST ACROSS THE UK: Your gifts and prayers for the Graham Tour will help give people all over the United Kingdom the opportunity to hear about God's love and find salvation through faith in the Lord Jesus Christ.
Help with a gift