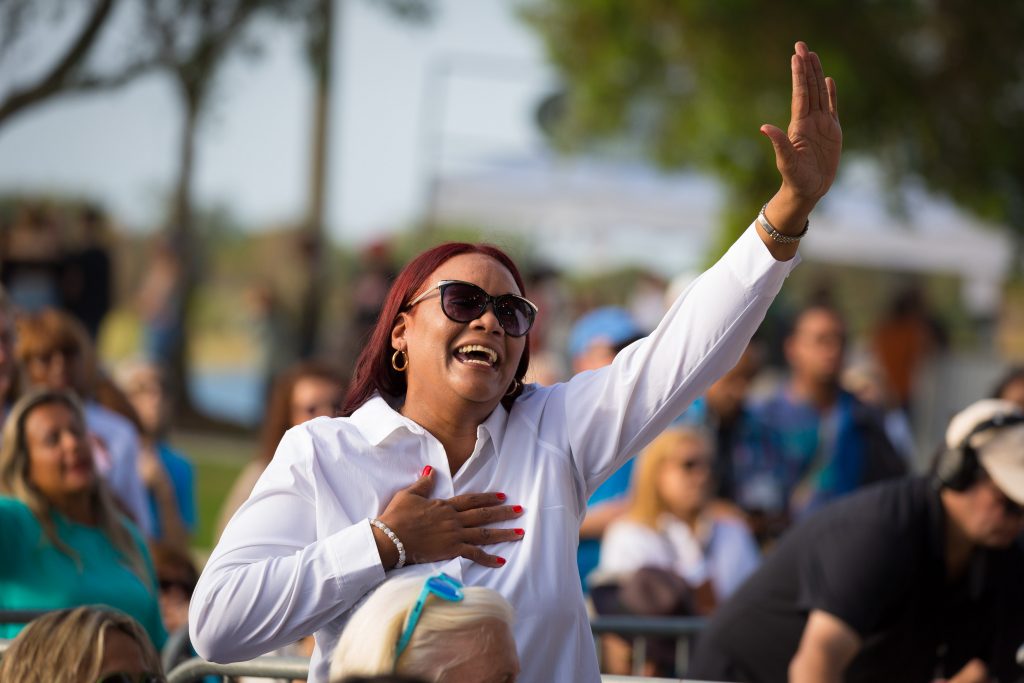 Buses rolling down the highway with "God Loves You" on the side will catch people's eye. But it's their hearts Franklin Graham hopes to capture for Christ during the Route 66 God Loves You Tour.
The name is bold, because Franklin Graham knows this past year has left people wondering, "Where is God?"
"There [are] a lot of people out there who are afraid," explained Franklin Graham. "Businesses have failed. People have lost their jobs. A lot of people have just been sick, loved ones have been lost.
"And I think as a result of that, there's a question in people's mind: 'Does God love me?'"
Route 66 God Loves You Tour
Joliet, Illinois
September 19
St. Louis, Missouri
September 21
Springfield, Missouri
September 23
Oklahoma City, Oklahoma
September 25
Amarillo, Texas
September 26
Albuquerque, New Mexico
September 28
Flagstaff, Arizona
September 30
San Bernardino, California
October 2
Starting September 19 in Joliet, Illinois, and culminating October 2 in San Bernardino, California, Franklin Graham will share the Gospel through one-day evangelistic events in eight cities. Buses will travel along Route 66, with additional stops in St. Louis and Springfield, Missouri; Oklahoma City, Oklahoma; Amarillo, Texas; Albuquerque, New Mexico; and Flagstaff, Arizona.
"The Route 66 God Loves You Tour is to go right back through the heart of America," Franklin Graham explained, "Proclaiming the hope that we have and the truth that we know."
Regarding the historic route, Franklin Graham said, "I think this is where the strength of our country lies. … I don't want the people to forget—not only the sacrifice of the earlier generations to build this country, but I don't want them to forget God's love—not only for them but for the nation."
Route 66 was just few years old in 1931 when massive dust storms—the Dust Bowl—swept through Texas, New Mexico, Colorado, Nebraska, Kansas and Oklahoma. People, livestock and crops died. About 2.5 million people fled and followed Route 66 west to California for work and better living conditions.
The route has often been called "the road to opportunity."
The God Loves You Tour will present an opportunity for people to dramatically improve their lives, explained Franklin Graham. "By coming to Christ, it's not just a better life, but it's eternal life."
Before the tour, each community will hold prayer gatherings and offer evangelistic training, including the Christian Life and Witness Course. This three-hour class from the Billy Graham Evangelistic Association helps believers deepen their faith and learn practical ways to share it with others.
"Every generation has to be evangelized," emphasized Franklin Graham. "Just because someone preached in Oklahoma City or St. Louis five years, 10 years, 15 years ago—[this is] another generation.
"We have to preach and proclaim the Gospel to every generation."
Do you need the peace Christ offers? Pray now.
Since 2016, Franklin Graham has travelled to all 50 states and various regions of the country to lead Americans in prayer, call people into a life-changing relationship with Jesus Christ and to encourage Christians to boldly live out their faith.