For more than seven decades, God has used Billy Graham to impact millions of people around the globe with the Good News of Jesus Christ.
Over the course of his ministry, Billy Graham visited over 180 countries and held over 400 crusades.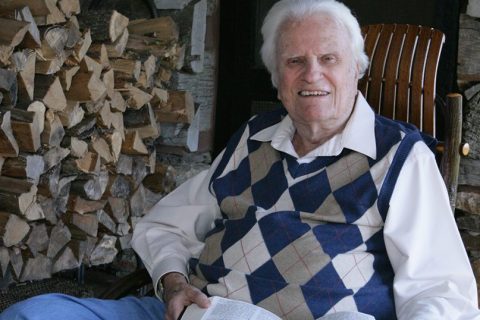 His first visit to the UK was in 1954 for the London Crusade. There was an overwhelming response and the Crusade was extended to run from March 1st to May 29th. His next visit in 1955 saw Crusades in Glasgow and across Scotland as well as a return to London. These Crusades marked the beginning of a lifelong burden for the people of the UK.
As we celebrate Billy Graham's 100th year, we'd love to hear your story of how the ministry of Billy Graham has impacted your life.
Maybe you or your friends have come to know Christ as your saviour. Perhaps you were comforted by our Rapid Response Team Chaplains.
Have you developed a greater understanding of the Gospel through our discipleship courses? Were you moved to faith by watching our My Hope films?
Share your story