The 'Searching for Jesus Tour' drew Christians across the UK to hear an encouraging message about how they can be a part of what God is doing around the world through the BGEA Internet Evangelism ministry.
Hosted by the Billy Graham Evangelistic Association (BGEA), each evening featured worship led by UK artist Philippa Hanna, followed by inspiring messages from Carl Beech of Christian Vision for Men, as well as BGEA director, Lee Searle.
The five-city-tour took place in Reading, Maidstone, Worthing, Leeds and Cambridge from 6-23 November.
Participants have described as 'encouraging' and 'uplifting time of fellowship' which highlighted the need for Internet evangelism outreach at this digital age.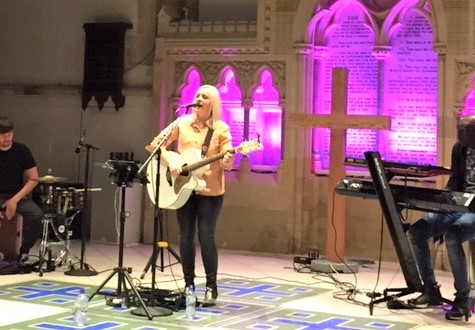 "We're always on our phones," Carl Beech said. "We all have a chance to transform someone's life and point them to Christ."
Beech wants to encourage Christians across the country to use technology as a tool to bring more people to Christ by becoming an Internet Evangelism volunteer at BGEA.
"Right now, there are millions of  people online looking for answers about God. Rather than finding an answer on a web-page, an Internet Evangelism volunteer offers a more personal way of answering those seeking questions about God," Dan Vickers, UK Internet Evanglism Coordinator said. "Volunteers can offer a story, a testimony and even a prayer to those searching for Jesus."
Just last year, thousands of people in the UK reported that they made a decision for Christ using the PeaceWithGod online resources.
"God works in mysterious ways. Evangelism doesn't just happen on the streets anymore – it's also online," Vickers added.
Keeley Beaney attended the Searching for Jesus event in Maidstone. She described the evening as a 'blessing'.
"The Internet Evangelism ministry is so important because the church really needs to reach the younger generation," she said. "There are also people who can't get out of the house so their only connection to the outside world is through the internet."
Beaney said that she felt encouraged to be become an Internet Evangelism volunteer. She added: "Being a volunteer would mean being that little bit of water that makes the seed grow into something beautiful."