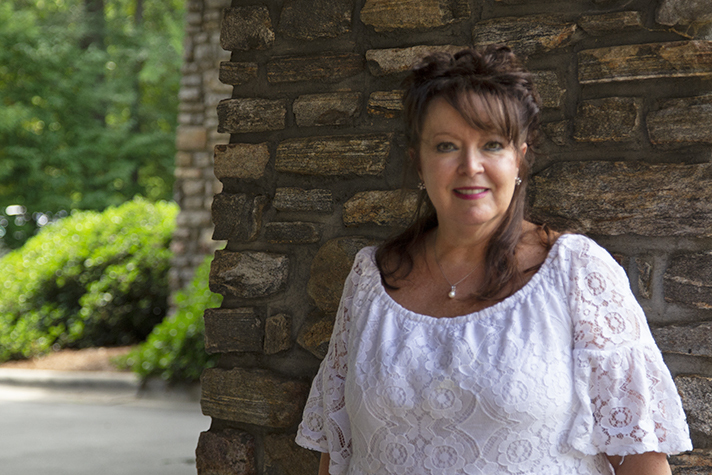 When Jeanne Balshem answered a call from a telemarketer, she had no idea it was a divine appointment from God. The Billy Graham Evangelistic Association employee listened patiently to the caller's sales pitch but also obeyed the Holy Spirit's leading and made her own presentation for Christ.
---
Jeanne Balshem isn't like most people.
When she sees an unfamiliar number pop up on her phone, she usually answers.
"I look at it as an opportunity, not an inconvenience," she explained.
There's a hodgepodge of calls, many from telemarketers.
Recently, the spunky mum hadn't planned to refinance her home but then she picked up Michael's* call.
"I was actually spending time [in prayer] with the Lord and my phone rings," said Jeanne, who works in the Human Resources department for the Billy Graham Evangelistic Association (BGEA).
She listened patiently as the young salesperson explained the benefits of refinancing her 30-year mortgage to 15 years. Jeanne was interested in saving money, so as Michael took down her information, he asked for her place of employment.
It was after that when he said, "Do you mind if I ask who Billy Graham is?"
Jeanne explained that Billy Graham was an evangelist who had shared the Gospel of Christ all over the world, with a ministry that continues today.
Then Michael asked what evangelistic means.
Her heart pumping, she thought, "Oh, Lord, you're sending me another one." Jeanne realised it was a divine appointment God had orchestrated so she could talk to him about Jesus.
"There's a sense of adrenaline and nervousness that can come over you, too, because you realise that this is a special moment," she explained. "You don't want to let Jesus down." She quickly reached for the "Steps to Peace With God" booklet she keeps handy—which explains what it means to be a Christ follower.
"He sensed the Spirit of the Lord"
Jeanne told him about God's love and how He sent His Son Jesus to die on a cross for our sins. She shared that Jesus rose from the grave, is alive today, and wants a personal relationship with us.
"Michael was searching," Jeanne said, recounting his numerous questions. She also got the sense that he'd heard a little about God's truth before.
Several times during the conversation, Michael hinted something was tugging at his heart. "He sensed the Spirit of the Lord," Jeanne affirmed. "He knew something supernatural was happening." After a while the young man wanted to pray to accept Christ—and did so over the phone.
Jeanne was thrilled.
Spiritually hungry, Michael listened as she talked about heaven and how the Bible is God's road map to guide our lives. Jeanne also gave him suggestions for starting a new life as a Christian.
"Now that you have a new heart, you might need to change some things," she said, recommending he seek out Christian influences in his friendships and music.
With his permission, she mailed him some resources, including Billy Graham books, ministry DVDs and "Steps to Peace With God" to help him grow in his faith.
At the close of the two-and-a-half hour conversation, Michael thanked Jeanne, saying, "This meeting has been very important to me. About six times during our conversation the hairs on my arm stood up, and I knew this must be from God."
Though this was the first time Jeanne has led someone to Christ over the phone, she regularly brings up Jesus in everyday conversations.
"I take opportunities as I have them," she explained. When workers or salespeople come to her home, Jeanne gives them a Scripture card. "Sometimes it opens up a door [to talk about Jesus]. Sometimes they look at me like I have three eyes," she laughed.
"It's fun," she smiled. "I'm at that stage in my life where I'm not worried what people think about me."
So what will she do when the phone rings next? "I'm answering it!" she laughed. "I'm all in. I'm going for it."
And by the way—Jeanne did decide to refinance her home—and saved thousands of dollars.
*Name changed to protect privacy.
Do you know how much God loves you? Find out.