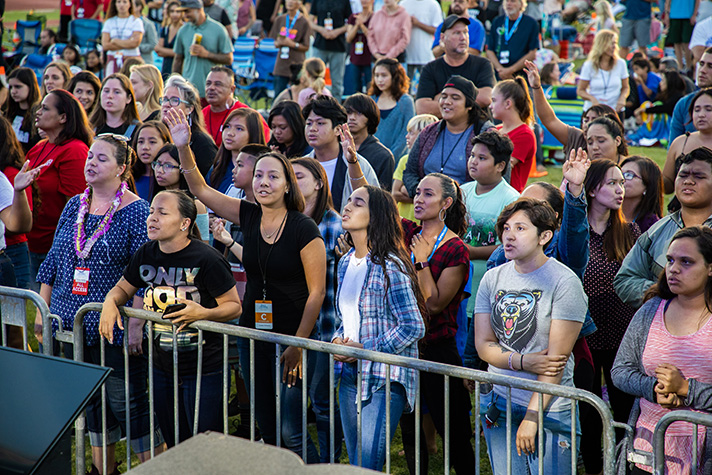 It's a dream destination, with tropical beaches and postcard palm trees.
Truth is, not all in Hawaii live in paradise. There's a lot of darkness hiding behind the fronds. That's why the Kaua`i Celebration with Will Graham was so important. The weekend's three-day event was the culmination of months of preparation, training and crying out to God for a breakthrough and revival.
According to a local newspaper, one out of 11 students on the island have contemplated suicide.
Will Graham addressed teen issues head-on during Saturday's Student Night.
"Some of you here tonight, you need to come to your senses. Your life's broken. Your life's a mess," he preached.
Teaching from Luke 15 about how the prodigal son was lost and then found, Will didn't beat around the bush talking about temptation.
"You want to have fun. You want to have all the sex you want. You want to have all the drugs you want. It leaves you with nothing. It takes everything away from you."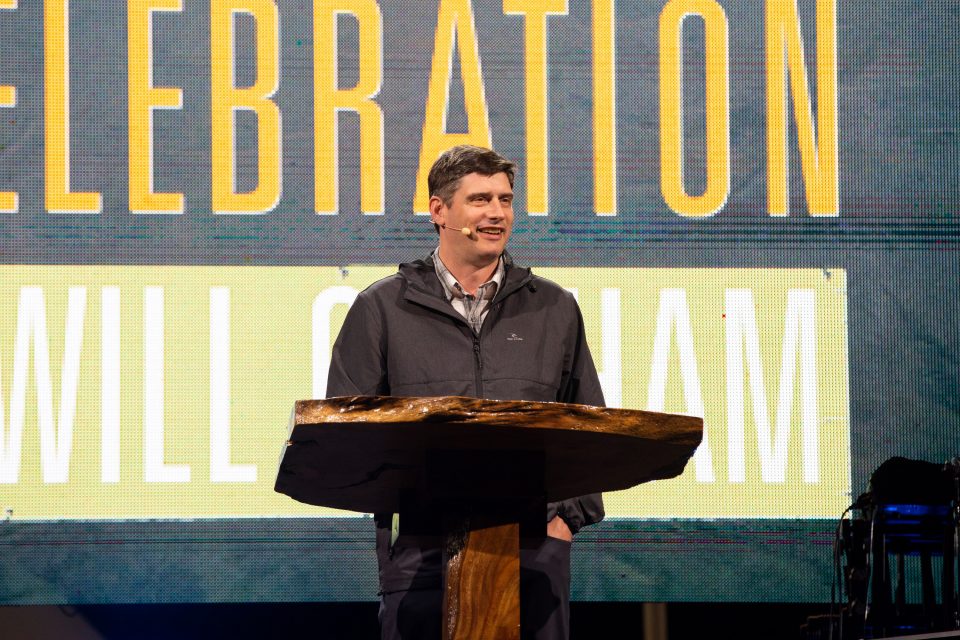 Celebration Team Leader Pastor Nathan Hanohano said if you take a close look beyond the paradise factor, there's a lot of hurt and pain.
"We're believing God that this [Celebration] is part of the answer for the lack of hope on this island," he said. "[Revival] can happen if people will really start crying out to Jesus. We really need to see this darkness broken off this island."
Seventeen-year-old Keyanna Faford knows the gloom Pastor Nathan speaks about. She struggles with depression and admits she's been suicidal before.
Keyanna's lowest point came when her cousin died a couple years ago.
"I couldn't let myself fall deeper than I already had so I prayed and started getting back into the Word," she said. "I asked God to help me and ever since, I've had a relationship with Him and more hope than I've ever had."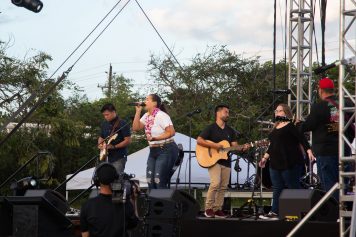 The high school senior has been super involved with pre-Celebration student events—helping out with open mic and jam sessions, movie night, a dance party and sports tournament.
At Saturday night's Kaua`i Celebration, she prayed passionately on stage for God to help the lost.
"I ask that you heal each heart, God. No depression, no suicide, no addictions. … That they know [their] mistakes do not define [them]. That they will know, God, that there's a new future."
Prayers Aplenty
Prayer has paved the way for this special weekend.
"I feel like the Lord has really been hovering over our island and promising revival," said D'Lissa Iannucci, Celebration prayer coordinator.
Members from various churches have been praying faithfully for eight months, going from one end of the island to the other.
"We pray Scriptures over every town, over the island, the people," she explained. "It's definitely pushing us out of our boxes. There's been a freedom to be in the world and to be a light."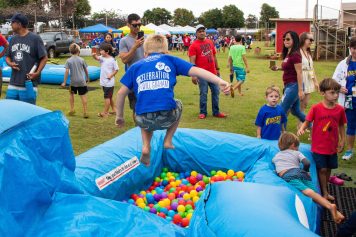 After so much prayer, Iannucci said she believes the island is ready for harvest.
That Saturday night, her words rang true when dozens of people came forward to surrender their life to Christ. About 60 percent of those were between the ages of 10 and 25.
It's what Keyanna and so many others asked God for—that He becomes real to hurting people so they'll look to Him when they have issues.
The way Keyanna does.
"All I have to do is pray and it'll be OK. It may not go the way I want it to, but I still know it's a blessing to live another day," she said.
"I can be going through a lot of stuff, and even in my darkest times, I can trust that God is always there."
God loves you. Find out how much.