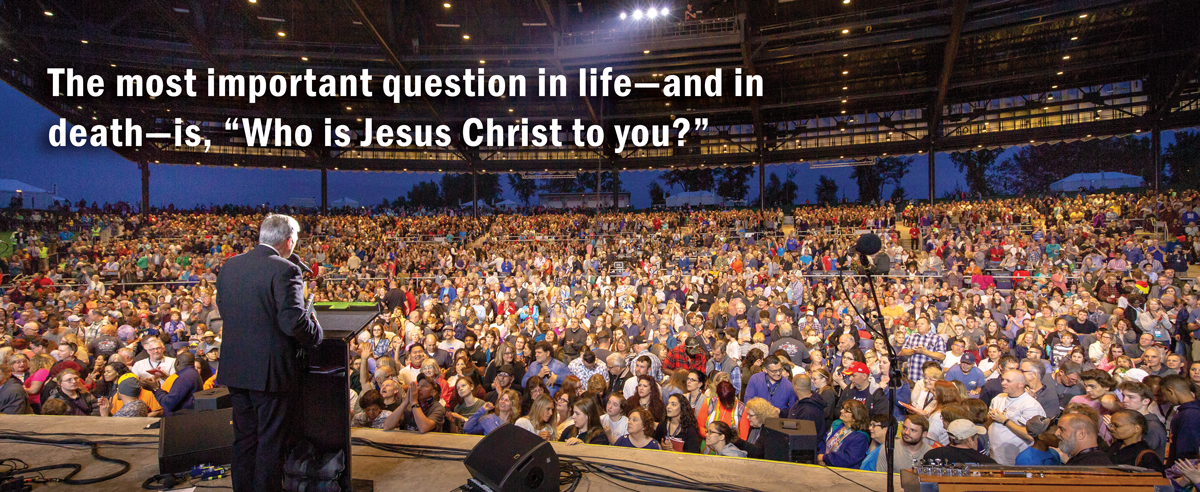 Dear Friend,
The United Kingdom, just like America, desperately needs God. The forces of godless secularism are spreading rapidly across our countries.
Recently in the U.S., the New York Times reported that politicians have been making changes to congressional traditions, including some chairmen intentionally omitting the words "so help me God" from the swearing-in oath. Is there no longer room for God in the U.S. government?
One lawmaker said, "I think God belongs in religious institutions: in temple, in church, in cathedral, in mosque—but not in Congress." What he and other leaders are suggesting is just what communism did in Eastern Europe and is still doing in places around the world like Cuba. Communism only allows worship inside approved churches. We need more of God in our countries, not less!
As dark as it may be, there is still hope for the U.S. and the UK. God can transform our nations, and Christians across the northeastern states of America saw Him move in the hearts of thousands of their neighbours recently during the Decision America Northeast Tour.
In May, we proclaimed the Gospel across seven states in the Northeast, a region now considered one of the most spiritually dark places in the United States, and we're in awe of how God worked.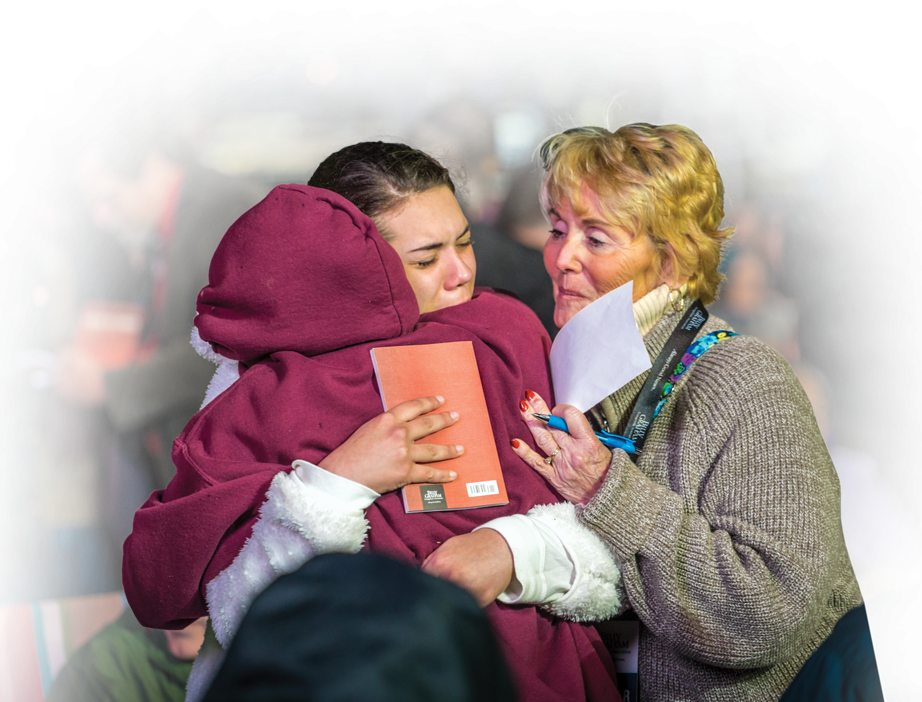 Kim, a prayer counsellor in Portland, Maine, said the event was an answer to prayer and something that people across her city desperately needed. At the invitation, she prayed with two women who received Jesus Christ into their lives as their Lord and Saviour. Both women, in their 50s, said they were longtime church members but did not know how to have a relationship with Christ until they heard the Gospel that night. They were excited to begin using the discipleship resources we provided, and Kim encouraged them to connect with other believers in a Bible-believing church nearby.
In Burlington, Vermont, a reporter asked me if I were to sit down with Senator Bernie Sanders, what would I ask him. The reporter seemed a little surprised when I answered, "I'd ask him about his spiritual journey." That's way more important than taxes or socialism. The most important question in life—and in death— is, "Who is Jesus Christ to you?" Our eternity depends on the answer to that.
Tens of thousands came out to hear the Good News of Jesus Christ during the tour, from New York to Maine, and thousands of people made life-changing decisions for Christ. What a blessing to see so many people put their faith in the Saviour!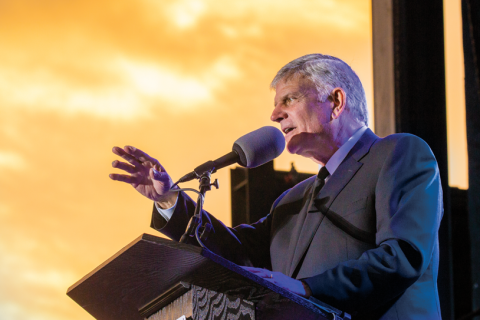 God can do a similar work in your nation, and we are making plans for an evangelistic tour in 2020 with stops in eight cities across the UK. Preparations will soon be underway, and we will partner with local leaders to train Christians, equip the church and pray that God would break up the hard ground and prepare the soil for the preaching of the Word. Pray with us that the Lord will transform many lives in the UK, just like he did in the northeastern U.S. Through your prayers and gifts, you have a vital part in getting the Gospel to searching hearts.
Since the Decision America Tours began in 2016, they have largely been driven by a desire to stand for and instill Biblical values in the next generation. I want to warn Christians about a threat we face today—the sweeping impact godless secularism is having on our nations, on our children and on our grandchildren. We can't stick our heads in the sand and pretend these forces of evil are dormant. I cannot and will not stand idly by and watch them push their anti-God and anti-family values, and I pray you will take a stand as well.
By God's grace and with God's help we will "fight the good fight" (1 Timothy 6:12, NKJV). Your prayers and gifts are needed to take the Gospel to thousands of hearts in the UK and countries around the world. To God be the glory!
May God richly bless you,

Franklin Graham
President
---
GOD WORKS THROUGH PEOPLE LIKE YOU TO CHANGE THE WORLD BY THE POWER OF THE GOSPEL.
PRAY: Please pray for new Christians across the northern U.S., that they would grow to maturity in their faith. Pray also for the upcoming tour in the UK in 2020, ask God to prepare hearts to hear the gospel.
HELP US SHARE THE GOOD NEWS: People look in many places for relief from their guilt and fears, but the only lasting answer is found in the life-changing power of the Gospel. Your prayers and gifts can help change hearts and lives for eternity as we preach the Good News in places like Albania, Cambodia, Canada and the UK. To partner today through evangelistic Festivals, the crisis ministry of Rapid Response Team chaplains, My Hope videos and more, please click the button below.
Help with a gift