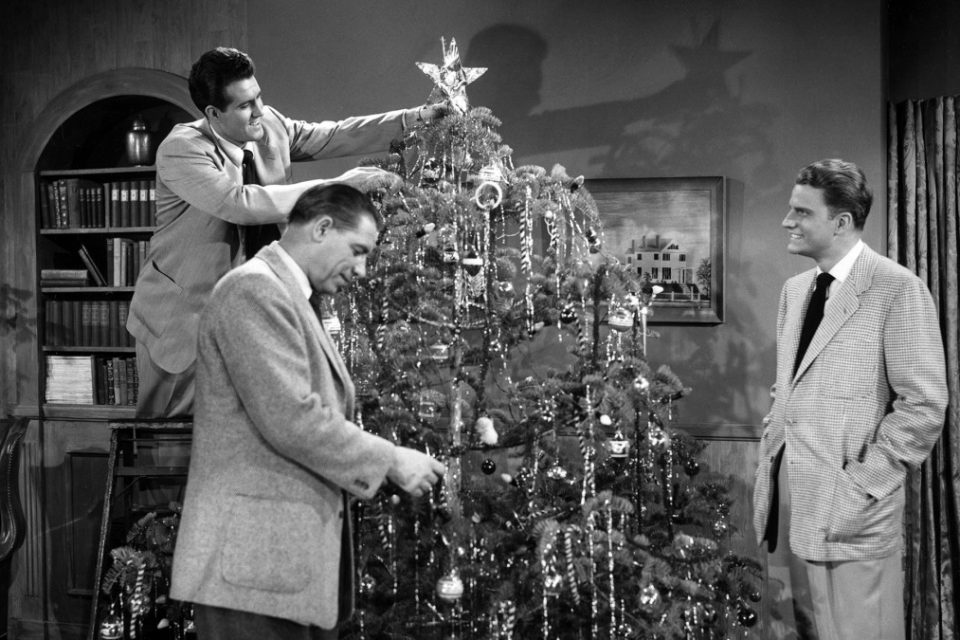 Throughout Billy Graham's ministry, Christmas has been a memorable time of celebration and reflecting on the gift of Jesus Christ.
The Hour of Decision television program—and later the Billy Graham TV specials—often included a December show dedicated to Christmas, complete with caroling, Bible reading and family traditions.
Watch the first Christmas Special (15 minutes long)

The first Christmas special aired in 1952, and it started with a little-known blooper.
In 2008, while hosting that year's Christmas show, Cliff Barrows recalled the embarrassing incident that drew a few laughs but never made it to air.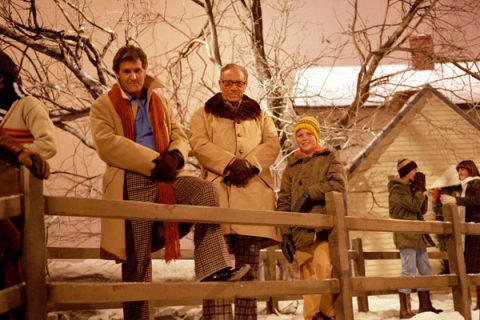 "Mr. Graham thought it'd be a good idea if he and Bev Shea and I would decorate a Christmas tree, and they gave me the task of climbing the ladder and putting the star on top. Well, I kinda lost my balance," Mr. Barrows said.
"You don't see this in the clip, but we fell against the tree and pretty near knocked the tree over and ornaments went everywhere," he laughed. "We had a time putting it all together again!"
Eventually, the tree was pieced back together for another take, and the 1952 show turned out beautifully.
Join us in prayer this Advent, by downloading your free Advent devotional here