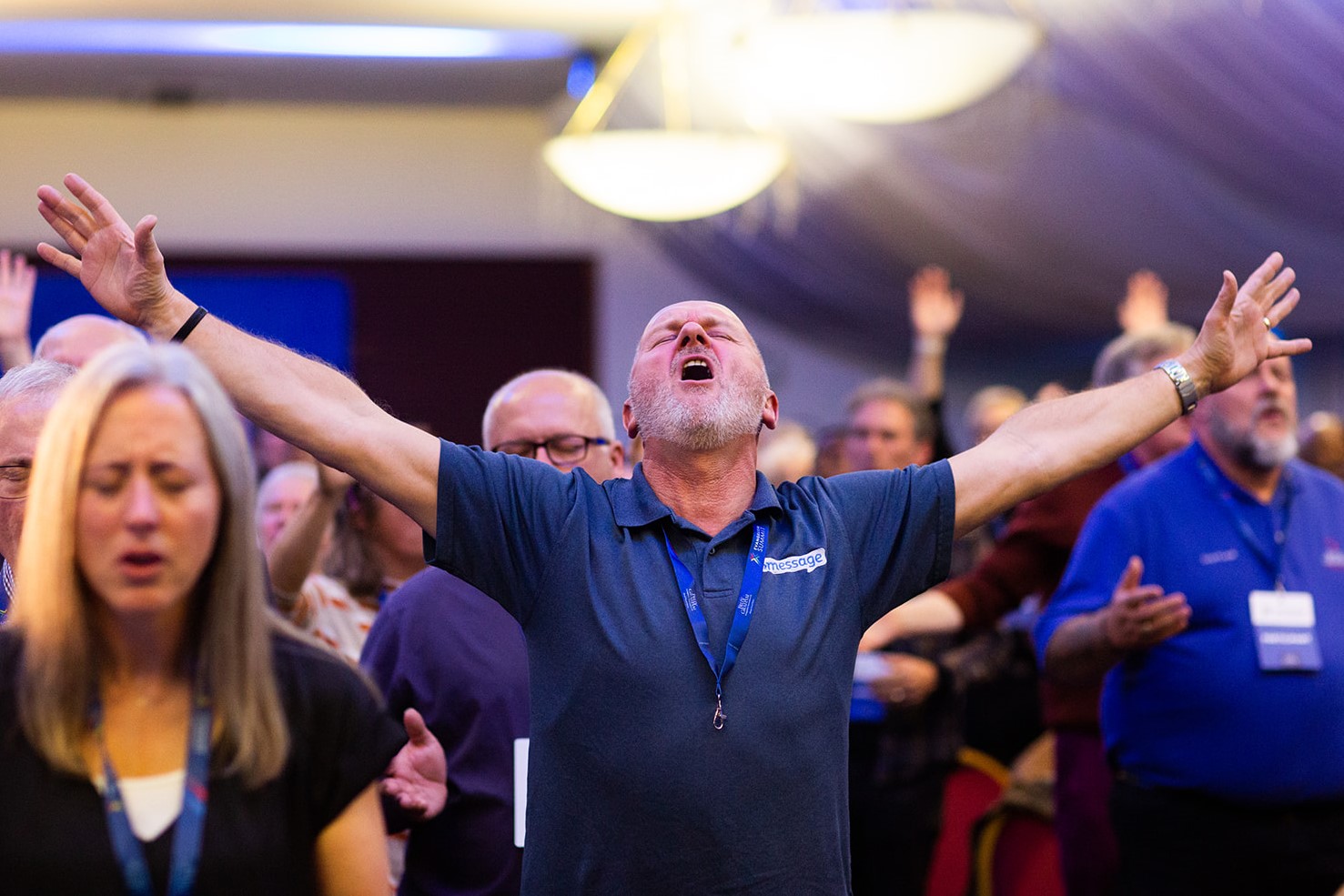 John, Paul, George and Ringo—the Fab Four. The Beatles started out in Liverpool, England, and have been called the most influential band of all time.
But Thursday in Liverpool, pastors and ministry leaders came to hear about the most influential person of all time—Jesus Christ—and be encouraged in their mission.
The gathering is part of a four-city Evangelism Summit that began Tuesday in Glasgow, Scotland, and continues next week in Cardiff, Wales, and in London, England, on November 15.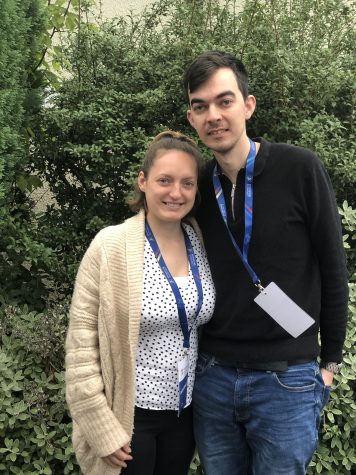 Thursday's event was like a reunion for some of the 500 attendees, embracing old friends in the ministry while also connecting with new ones.
Paul Brown was one of many from Liverpool at the summit. Working for The Message Trust, a Christian charity, his job is to "build relationships with lads in prison," he said.
Teaching courses to some of the most violent inmates, he's not afraid to share the Gospel. "The lads are desperate and really, really open," sharing how 120 inmates have become Christians in the last 9-10 months. Brown talks them through anger, depression and more.
He connects with some through his testimony, including inmates who've thought of taking their life.
He felt that way himself once.
Hillsborough Tragedy
On April 15, 1989, Brown was at Liverpool's Hillsborough Stadium for a semi-final match between Liverpool and Nottingham Forest's football teams. Sold out, fans packed the pens, or bleachers.
Overcrowding caused the fans to crush each other. Climbing a 7-foot fence, Brown's dad got out, pulled him over and then Brown pulled his two mates over. "We were the last to get out before they died." 96 Liverpool fans perished in the tragedy.
Brown wished God had let him die, too.
"My life had just hit rock bottom," he said, having been recently laid off and about to be divorced.
But God didn't give up on him. Two months later, Paul pulled out a New Testament his brother had given him and opened it, searching for signs that God was real. The Lord gave him three signs and Brown began weeping.
"It was like God was wrapping a warm blanket around me, wrapping His arms around me and saying, 'Paul, I love you and I've got a purpose and a plan for your life.'"
And He did.
"Since then, God's given me a heart for the orphan, the addict, the homeless," shared Brown.
Sold Out for God
"I'm sold out for God, really," offered Jilly Styles, an attendee from Sandbach, Cheshire, England. "Nothing else matters to me."
When Franklin Graham came to England for the 2018 Lancashire Festival of Hope, Styles made plans to go.
But there were consequences.
"We had six family members cut ties with us," she said, plus she lost friends. "We fought on social media for Franklin [Graham]," Styles said, "and had such persecution over it."
At Thursday's summit, the subject of "deplatforming"—which means being removed from the opportunity to express a Christian perspective in any public arena—was briefly discussed.
Three years ago, bus ads for the Lancashire Festival of Hope with Franklin Graham were pulled in Blackpool, England. The ads, which simply read "Time for Hope," were taken down because of Franklin Graham's religious beliefs on traditional marriage.
In April of this year, a court ruled that the Lancashire Festival of Hope with Franklin Graham was discriminated against by the Blackpool Borough Council and Blackpool Transport Services Limited.
"This is an important moment for religious freedom in the UK," Franklin Graham said in July. "We're grateful to God for the final outcome of this case, and for what it will mean for churches and Christians across the U.K. in the years ahead."
Styles came to the summit to support Franklin Graham and to represent her church, Hope Church in Crewe, England.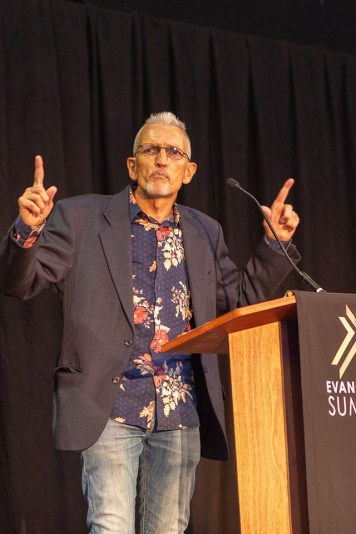 "I've had a lot of threats about preaching the cross, which you do," she said, even death threats. … "It's a high price.
"The Gospel is free but it costs you everything."
'Rare As Hen's Teeth'
"Pastors and believers have to look outward," said summit speaker Dr Stephen McQuoid, general director of  GLO Europe, a Christian mission based in Motherwell, Scotland.
And get out in the community.
"We've got to be authentic and real, but we need to grasp this vision that there are people … who may never have a conversation with a Christian or anyone who goes to church because church attendance now is 'rare as hen's teeth.'"
Telling pastors in Liverpool Thursday, "Unless we are [sharing Jesus], why should anyone else do so?"
Offering to take people with you to meet some non-Christian friends at a coffee shop is a good way to start, he said. "Show them how to 'talk Jesus' in a relaxed atmosphere.
"We need to take the lead. Go back [home] with a sense of urgency" of what's to come.
Paul Brown couldn't agree more.
"I'm expecting a revival. Whenever God does a major move in society, he says, it starts in prisons. Look at the book of Acts or look at China, Iran, Afghanistan."
When God works in prisons, he said, then things start happening in the community.
"I'm seeing it in our prison and my colleague's prison. So I'm convinced something big is about to happen."
Do you know Jesus Christ? Pray now and invite him into your heart.