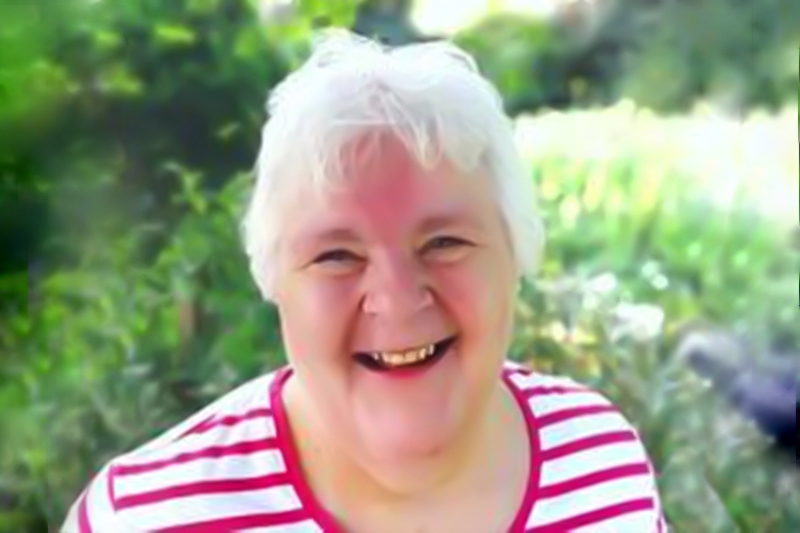 Judith is one of the many UK-based volunteers with Search for Jesus who dedicate their time to reaching people online with the Gospel of Jesus Christ.
Late last year, Judith heard about BGEA's internet evangelism ministry at her church in northern England. She had been involved with other BGEA outreaches, but this was new to her. She wasted no time in signing up to volunteer and begin her training.
Judith has a heart for sharing the Good News of Christ, and she couldn't wait to start using it online. "Having done a little street evangelism in the recent past, I was struggling to continue—for health reasons. The opportunity to reach people from my own home was very exciting to me," Judith explained.
On December 2020, Judith began her ministry as a Search for Jesus volunteer.
We interviewed Judith about her time as a volunteer, and what it means to her to be a part of BGEA's internet evangelism ministry.
How has becoming a volunteer impacted your own journey with Christ?
Being a Search for Jesus volunteer is challenging and maturing my faith all the time. I see more clearly the absolute simplicity, beauty, and power of the Gospel. It's teaching me to focus on showing how Jesus really is the answer. It reminds me how He has already helped me and how I can share that experience with whomever I speak to.
I've seen God move during the conversations. Even though we are not face to face, visitors communicate positively when the Holy Spirit is at work within them. This is wonderful to witness and increases my faith.
How does being a faithful servant of Jesus Christ impact your role as a SFJ volunteer?
It would not be possible to be a Search for Jesus volunteer without believing in Jesus. It is Jesus that we are sharing, and I do believe that we are called to share Jesus wherever and whenever we can. I was feeling very nervous when I started this role but I relied on the Holy Spirit and am very aware He is with me when I am chatting with visitors to the site.
What's the most rewarding aspect about being part of the ministry?
The most rewarding moments are when I witness the Holy Spirit moving in someone's life – desperation turned to hope, fear of eternal punishment turned to assurance of salvation. Not every chat results in salvation, but being available to listen to and pray for people who are struggling is very important and could represent a step on that person's journey to full salvation and peace.
Especially during this pandemic, how important is it that we connect with those who are in need of God's love and comfort?
It's very important as many chat visitors are feeling more isolated and worried because of the pandemic. Their usual access to people who care and support them is limited by lockdowns and social distancing. The people who come to us are searching for answers and reassurance, and we can point them to Jesus Christ.
Describe one of the experiences you've had whilst serving as a volunteer.
One chat visitor came unsure of whether she was really saved. She had accepted the Lord and been baptised when she was twelve years old but had no assurance of her salvation.
She said, "I had a health episode last night and became scared I might die. My question to myself was that if I was truly saved, where was the peace and why was I scared to die?"
After listening to her, I walked her through the Gospel and she prayed the sinner's prayer.
"I'm crying. I'm so thankful. For the first time in years, I believe that I am saved," She told me.
Then a short time later in our chat, she expressed the new joy she felt. "I'm laughing. I went from crying to laughing," she said.
I really believe that she experienced the presence of the Holy Spirit during this chat. It was wonderful to see her leave so full of joy and assurance.