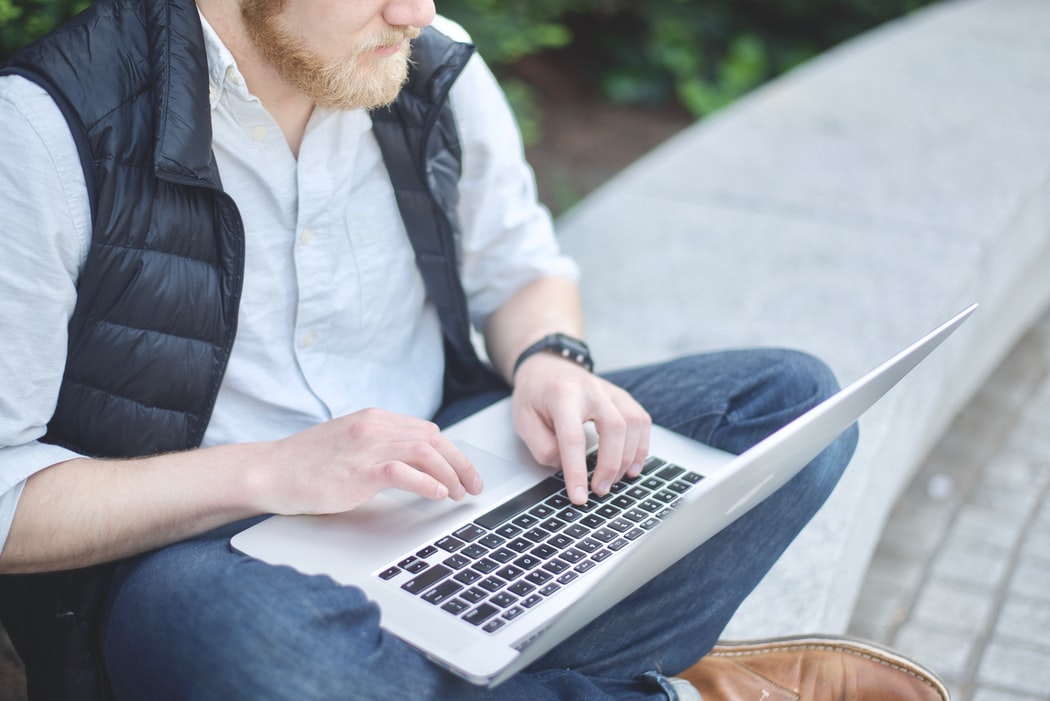 With the COVID-19 pandemic sweeping across the globe, it's not uncommon for us to think about death and the after-life now and then.
People ponder on the thoughts of heaven, they may even start a conversation about it with their friends and families – but Lillian* and William* from the United Kingdom, decided to visit PeaceWithGod site to find their answers, BGEA's Internet Evangelism Ministry (Search For Jesus).
Trained volunteers from across the world can connect with any searching heart at anytime, whether its to answer a question or simply to pray.
Just this year (2020), over 29,000 people from the UK have indicated that they made a decision for Christ through PeaceWithGod site.
The ministry continues to grow, with over 160,000 people visiting the site this year alone. Search For Jesus to become busier than ever with the growth of uncertainty and fear for the future due to the coronavirus crisis.
Read these short stories of how two people from the United Kingdom who turned to PeaceWithGod and found the answer they were looking for:
He wanted to know: 'What happens when I die?' 
William*, from Norwich, had many questions about God and the afterlife. That's when he visited our Internet Evangelism ministry website to seek answers.
He was put in touch with one of our trained online chat volunteer from the United Kingdom.
William wanted to know more about eternal life. He asked, "What happens when I die? Can I live forever?"
The chat volunteer explained that eternal life can only be granted if we surrender our life to Christ and accept Him as our one true Saviour.
"Jesus promises to people who follow Him that they will be children of God, and have eternal life with Him," the chat coach said.
When asked whether he was willing to accept Christ as Lord and to pray. William did not reply.
Days passed without any response, until the chat volunteer saw an email from William.
He said how he'd just surrendered his life to Jesus Christ. "I have just prayed," William wrote.
After hearing the great news, the chat volunteer encouraged William to join a local church and learn more about God by reading the Bible. He also shared our free discipleship course to support new believers.
She typed, 'How do I get to heaven?' 
Lillian*, from East Yorkshire, visited our Internet Evangelism website on a Thursday afternoon, October 15. That's when she connected with David, one of our trained online chat coaches.
She said that she's never read the Bible before, but she has one crucial question. "How can I get to heaven?" Lillian asked.
David explained that the only way to heaven is through Jesus Christ. By allowing Christ into her heart and accepting him as her Lord and Saviour, she can have access to God's greatest gift to us – the gift of salvation through his son Jesus Christ. Lillian said she understood.
"For the wages of sin is death; bit the gift of God is eternal life through Jesus Christ our Lord." (Romans 6:23)
As David explained the Gospel further, Lillian responded by saying she wants to accept Christ as her Saviour.
The chat coach prayed for Lillian's new journey with Christ. Lillian also prayed for her salvation. When David asked if she means it with her heart, Lillian replied, "Yes."
David encouraged her to find a local church, and shared a free online discipleship course to help Lillian with her new journey with God.
---