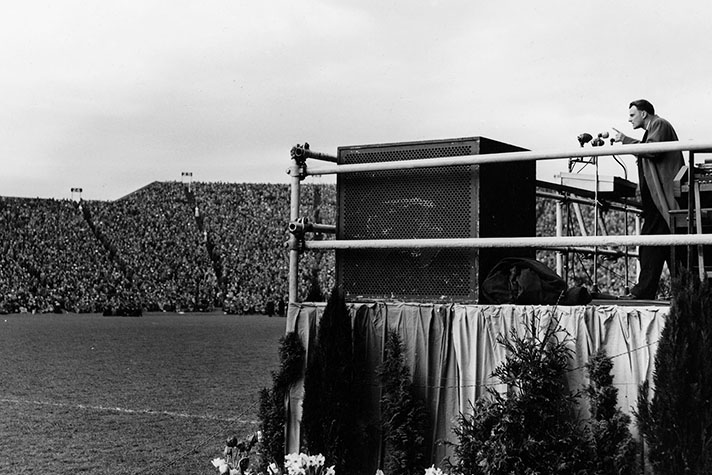 More than 60 years ago, Billy Graham spent six unforgettable weeks in Scotland, sharing the Gospel from metropolitan Glasgow to coastal Aberdeen.
The message reached more than two-and-a-half million people, resulting in at least 50,000 recorded decisions for Christ.
One of those decisions came from a 19-year-old man named James Smith. As a result, God rewrote his family's story in a way that has rippled across generations.
On April 24, 1955, James "Jim" Smith stepped off a bus in his hometown of Fraserburgh, Scotland, planning to catch a movie.