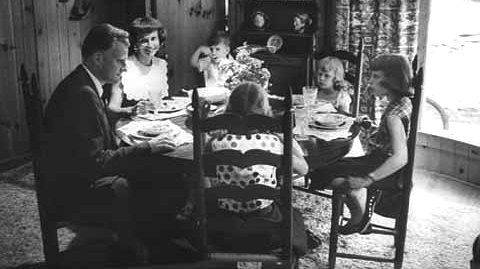 Photo above: Billy Graham and his family spending quality time together at the dinner table.
There is constant stress to keep ourselves safe and healthy during this time of a global pandemic.
While we are being encouraged once again to limit our social gatherings and avoid going outdoors, there are plenty of additional ways we can look after ourselves from home.
The Bible teaches us that our body is a temple that we should look after and use to honour God (1 Corinthians 6:19-20).
"Do you not know that your bodies are temples of the Holy Spirit, who is in you, whom you have received from God? You are not your own; you were bought at a price. Therefore honour God with your bodies." (1 Corinthians 6:19-20)
During this phase when we have an abundant of time in our hands, remember to look after your body through regular exercise and a healthy diet. But most importantly, honour God through the process of doing so.
Here are 3 healthy recipes enjoyed by the Graham family for you to try out!

Ingredients:
1 cup cooked quinoa- the mother of all grains
2 cloves fine chopped garlic
3/4 cup chopped parsley
1/4 cup of chopped red bell pepper
1/4 cup of chopped celery
1/4 cup of chopped purple onion
1/2 cup of lemon juice
1/2 cup of olive oil
salt and pepper to taste
Directions: Mix all ingredients and serve.
Great with pitas, grilled chicken or fish.
For extra kick and added spice, mix in cayenne pepper or red chili paste.
Enjoy!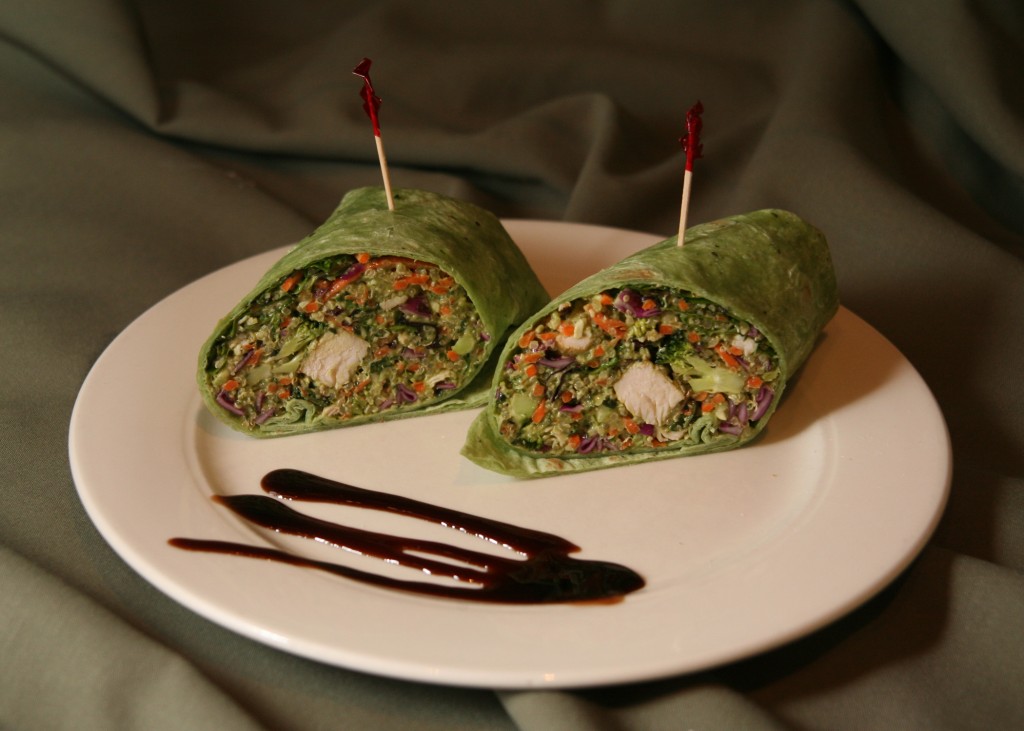 Pesto:
Ingredients:
1 large ripe avocado
3 cloves of garlic
1/2 cup of basil
1/4 cup of walnuts
1/3 cup of olive oil
1/3 cup of parmesan cheese*
1/2 cup of mayo*
salt and pepper to taste
(For an extra kick or tartness, add one or more of the following: lemon juice, hot sauce or balsamic vinegar.) Mix all in a food processor.
* Vegan options:
Substitute Vegenaise (non-dairy mayo) for mayo.
Substitute nutritional yeast for parmesan cheese.
Filling:
1 cup of cooked quinoa- the mother of all grains
2 and 1/2 cups of greens- choose one or combination of romaine, mixed field, spinach or kale
2 small blackened diced chicken breast—or diced veggie burger
1/2 cup of chopped broccoli
1/2 cup of chopped carrots
1/2 cup of purple cabbage
Directions: Mix pesto with wrap filling ingredients and fill 5-8 large spinach, whole wheat, or tomato basil tortillas.
Fold and roll. Enjoy!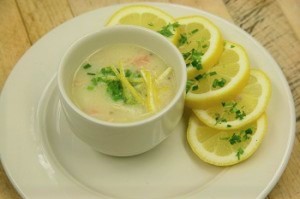 Ingredients:
8 cups chicken broth
1/2 cup fresh lemon juice
1/2 cup diced carrots
1/2 cup chopped onion
1/2 cup chopped celery
6 tablespoons chicken soup base
1/4 teaspoon ground pepper
1/4 cup margarine
1/4 cup all-purpose flour
1 cup cooked white rice
1 cup diced, cooked chicken meat
16 slices lemon
8 egg yolks
Directions:
1. In a large pot, combine the chicken broth, carrots, onions, celery, soup base, and white pepper. Bring to a boil on high, and then simmer for 20 minutes.
Blend the butter and the flour together. Then gradually add it to the soup mixture. Simmer for 10 minutes more, stirring frequently.
Meanwhile, beat the egg yolks until light in color. Gradually add some of the hot soup to the egg yolks, stirring constantly. Return the egg mixture to the soup pot and heat through. Add the rice and chicken.
Add lemon juice last for fresh taste.
Ladle hot soup into bowls and garnish with lemon slices.  Enjoy!
Did you try any of these recipes out? Connect with us on Facebook and share your pictures!