From October 15 – 26, thousands of believers gathered across eight cities to attend the Graham Tour launch events.
An event hosted by the Billy Graham Evangelistic Association (BGEA) encouraged local churches to get involved with the upcoming 2020 Graham Tour. The kick-off evenings took place country-wide: from the northerly regions of Glasgow, Newcastle and Sheffield, the midland areas of Birmingham, Milton Keynes and Liverpool –  and all the way down to Cardiff and London.
Nearly 3,000 Christians gathered at the launch events for fellowship, live worship and powerful stories about how God has worked over the years through BGEA and local churches to transform lives across the UK.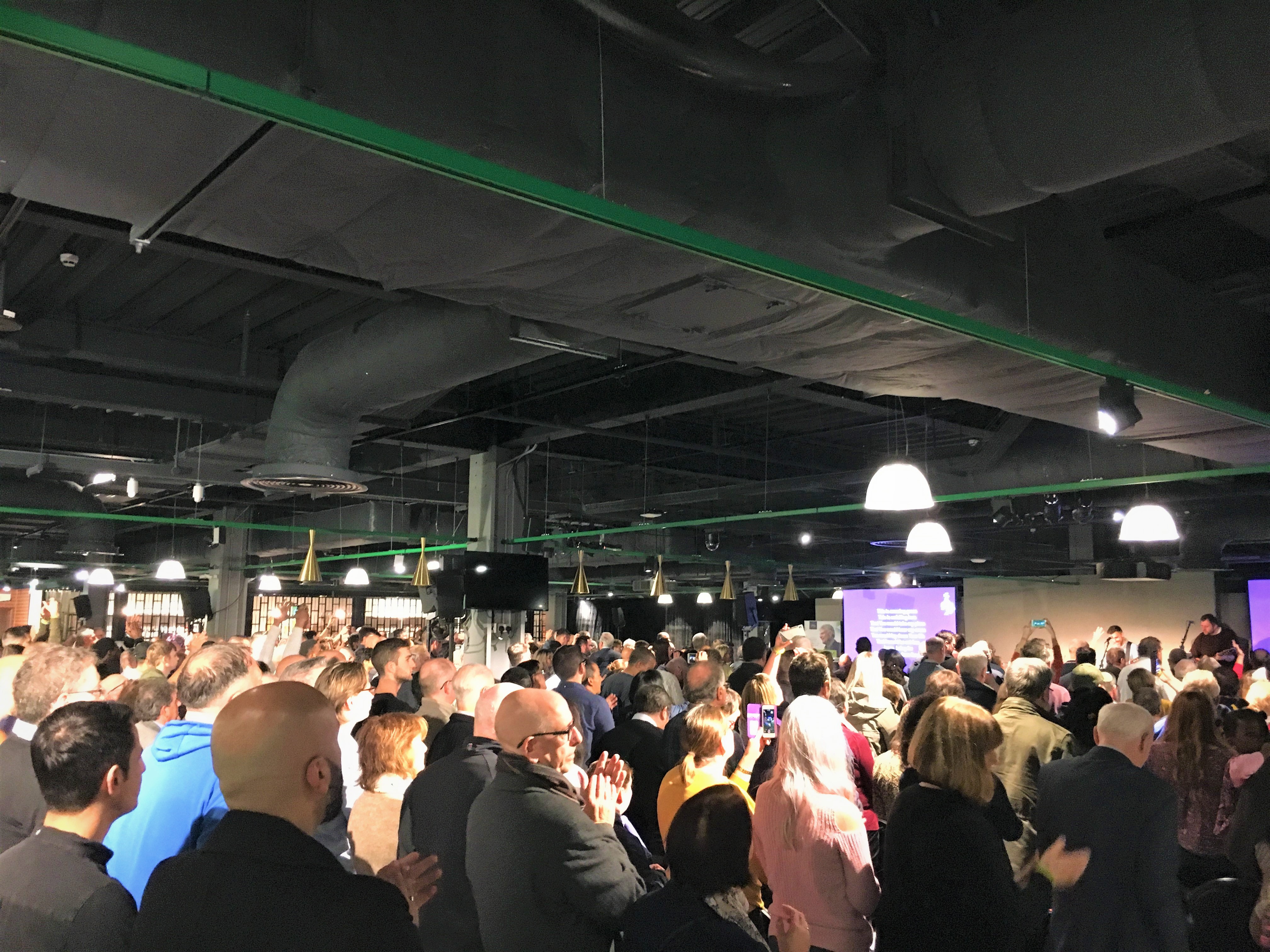 Viktor Hamm, BGEA's Vice President of Crusade Ministries shared inspiring words with pastors in every city, reminding them that they hold the key to revival.
"Billy Graham spoke about the UK more than any of the other countries he preached in. There's a real need. for revival in this country," Hamm said. "And revival starts in the church."
The associate evangelist worked alongside Billy Graham throughout his ministry, so it's no wonder that Hamm echoed a famous quote by Billy Graham himself: "Revival is our urgent need today – but it must begin in our own hearts and lives."
Keynote speakers of each city event mirrored the same message: Revival is needed in the UK.
In Glasgow, Scotland, "one in four school girls are self-harming, suicide rates are higher than ever, and we've become the addiction capital of Europe," Fred Drummond, Director of Evangelical Alliance in Scotland explained. "But there is nobody so broken that they cannot be put together again."
"A lot of things have changed in this country, but the only thing that hasn't is that Jesus is still Lord," said Drummond.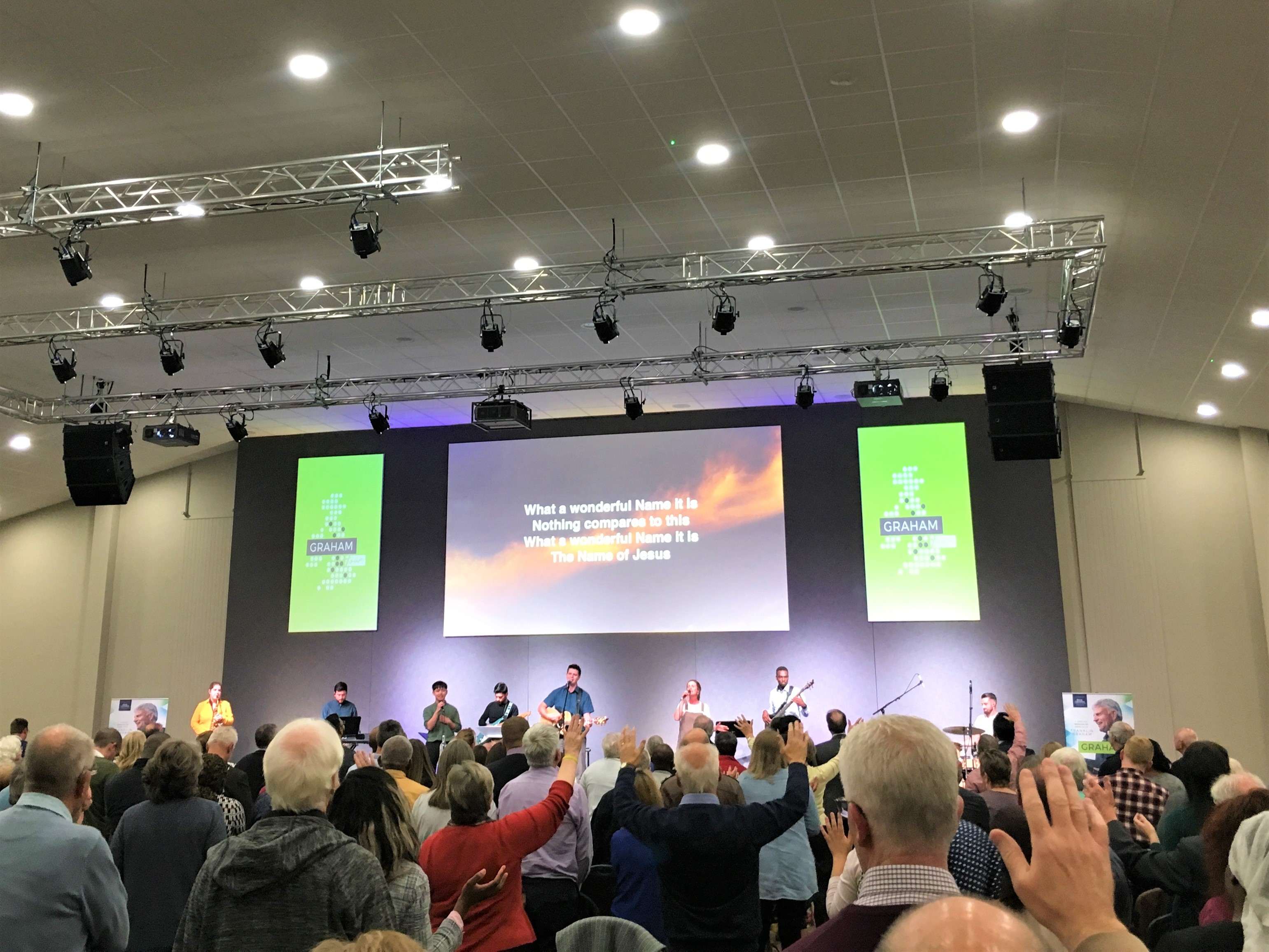 Throughout all the launch events, one simple message was emphasised: the Graham Tour depends on the partnership of local churches.
"Christian partnership releases power," Dr Hugh Osgood said in the Liverpool launch evening.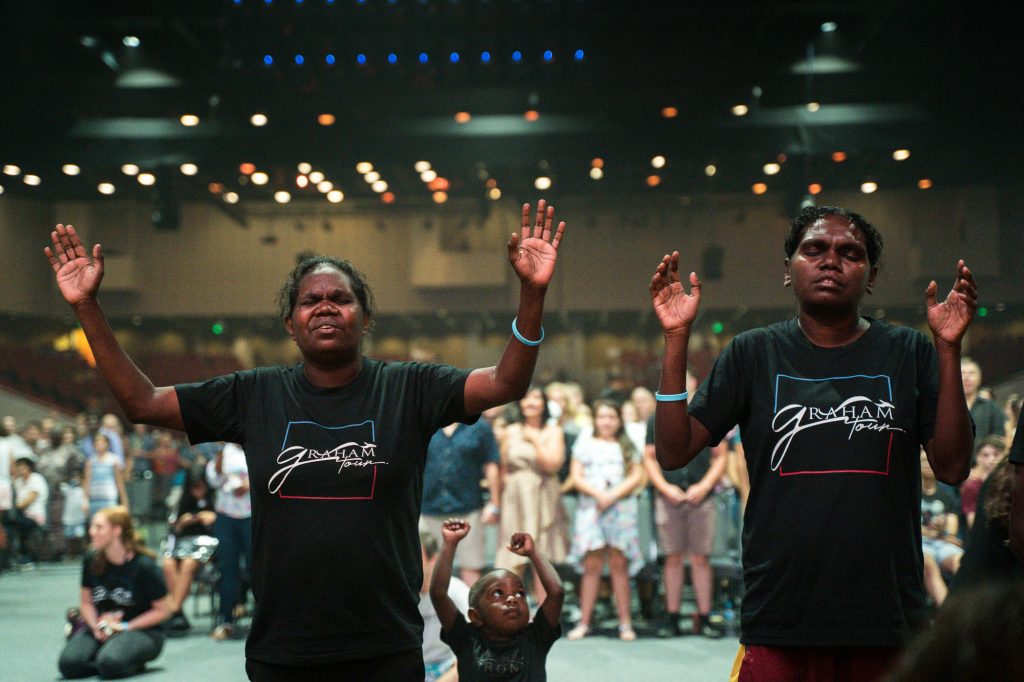 Phil Zamagias, a pastor from Darwin, Australia, told the crowd in Sheffield that he has seen a huge transformation in his church after partnering with BGEA during the Australian Graham Tour earlier this year.
"The Billy Graham Evangelistic Association will work with you," Zamagias said. "They will invest in you and your church. Not just to run an event, but to leave a trained army that turn into everyday evangelists." Evangelism and counsellor training for volunteers is an important feature of every BGEA outreach, and it equips local Christians to grow in their faith and find the tools—and confidence—to share it with others.
Dr Charles Price, keynote speaker at the London launch event said: "The highest motivation for evangelism isn't obedience – it's love. Love for others."
"All we need to do is preach the Gospel. God will do the rest," Hamm added.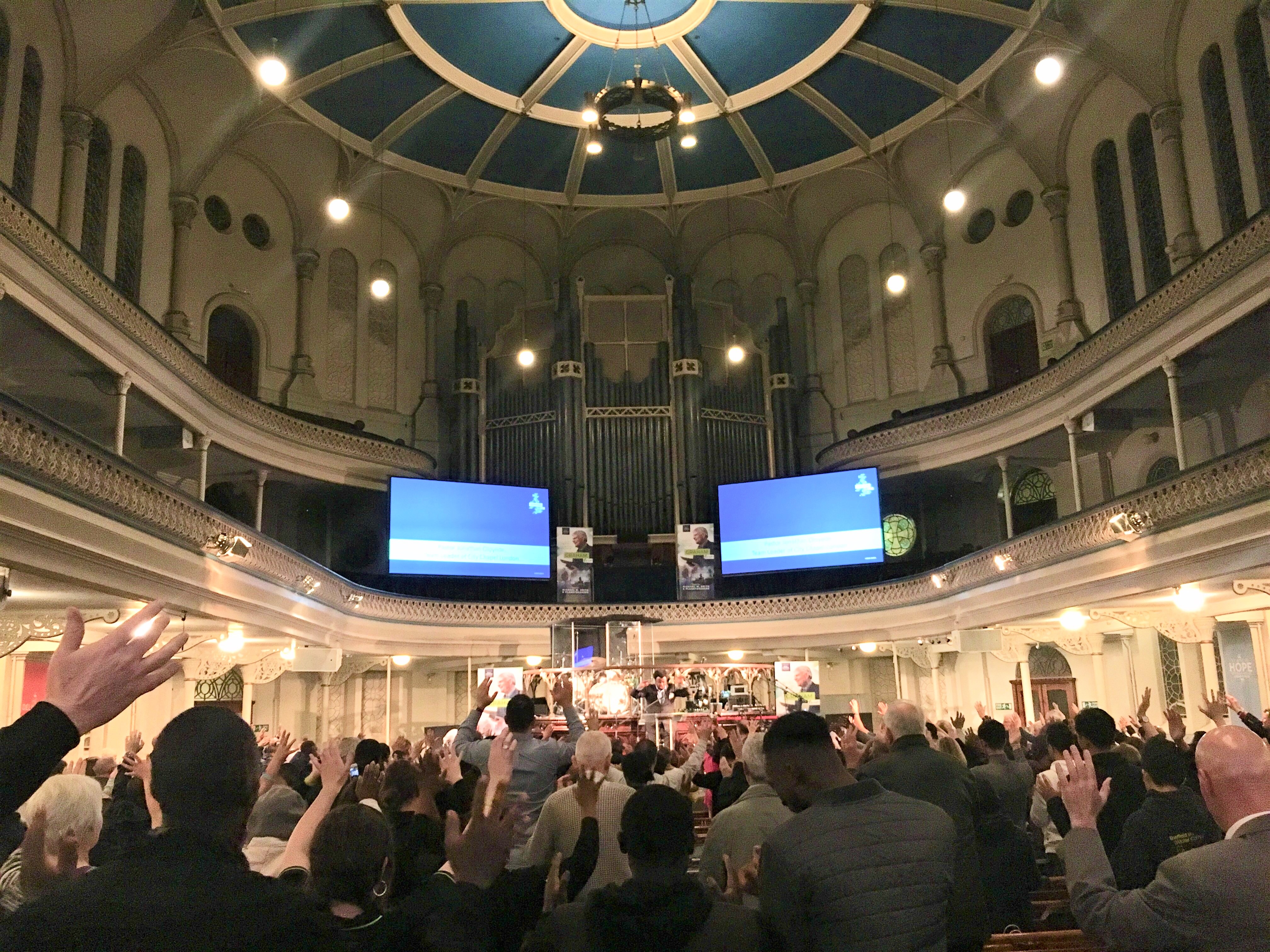 The launch events saw countless people share how their lives were transformed the moment they heard Billy Graham, Franklin Graham or Will Graham share the simple Gospel of Jesus Christ.
At one special moment in the evenings, Hamm would ask the crowd: "who here has been touched by the ministry of Billy Graham?" Each time, countless hands were raised across the room.
Hamm fixed his eyes upwards and—with a sentiment echoed by hearts across the UK—said, "God, do it again!"
The Graham Tour will begin on 30 May in Glasgow and will continue on to Newcastle (3 June), Sheffield (6 June), Milton Keynes (10 June), Liverpool (12 June), Cardiff (14 June) and Birmingham (17 June), before ending in London on 4 October.