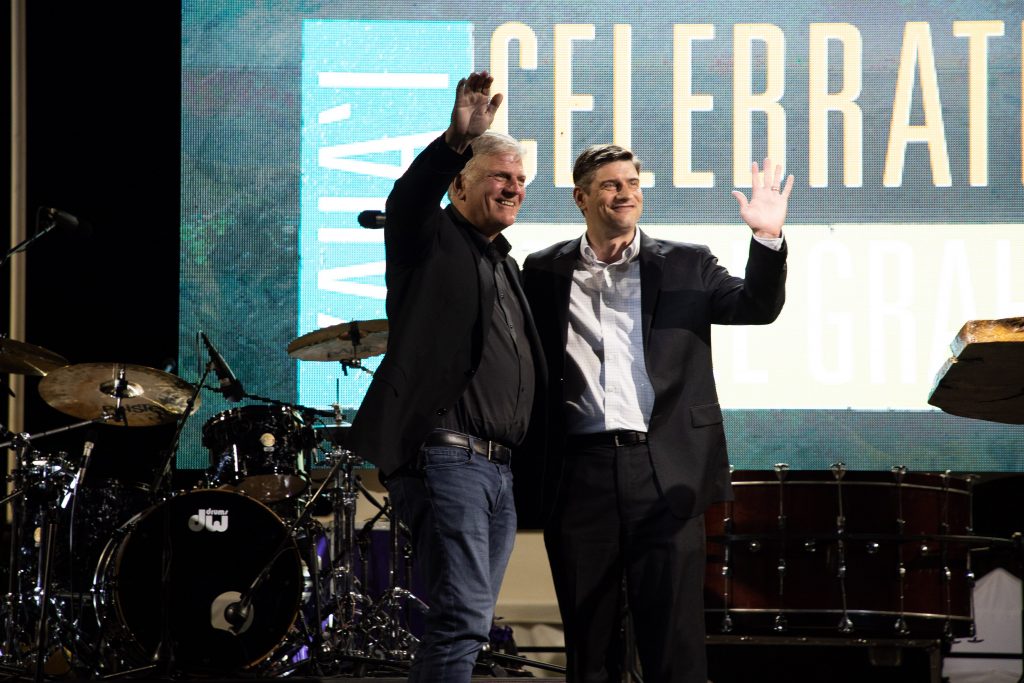 In Hawaiian culture, it's not uncommon for multiple generations to share a household.
Tutu, Makua and keiki—all under one roof.
So, when Will Graham took the stage to introduce his father on the first night of the Kaua`i Celebration in Hawaii, it wasn't just a surprise appearance for those in the audience.
It was a reminder of the importance of family and how God's promises are constant from one generation to the next.
"This man led me to the Lord Jesus Christ on January 11, 1981, and my life has never been the same since," Will Graham told the crowd about his father, going on to describe him as "one of the most important people in my life."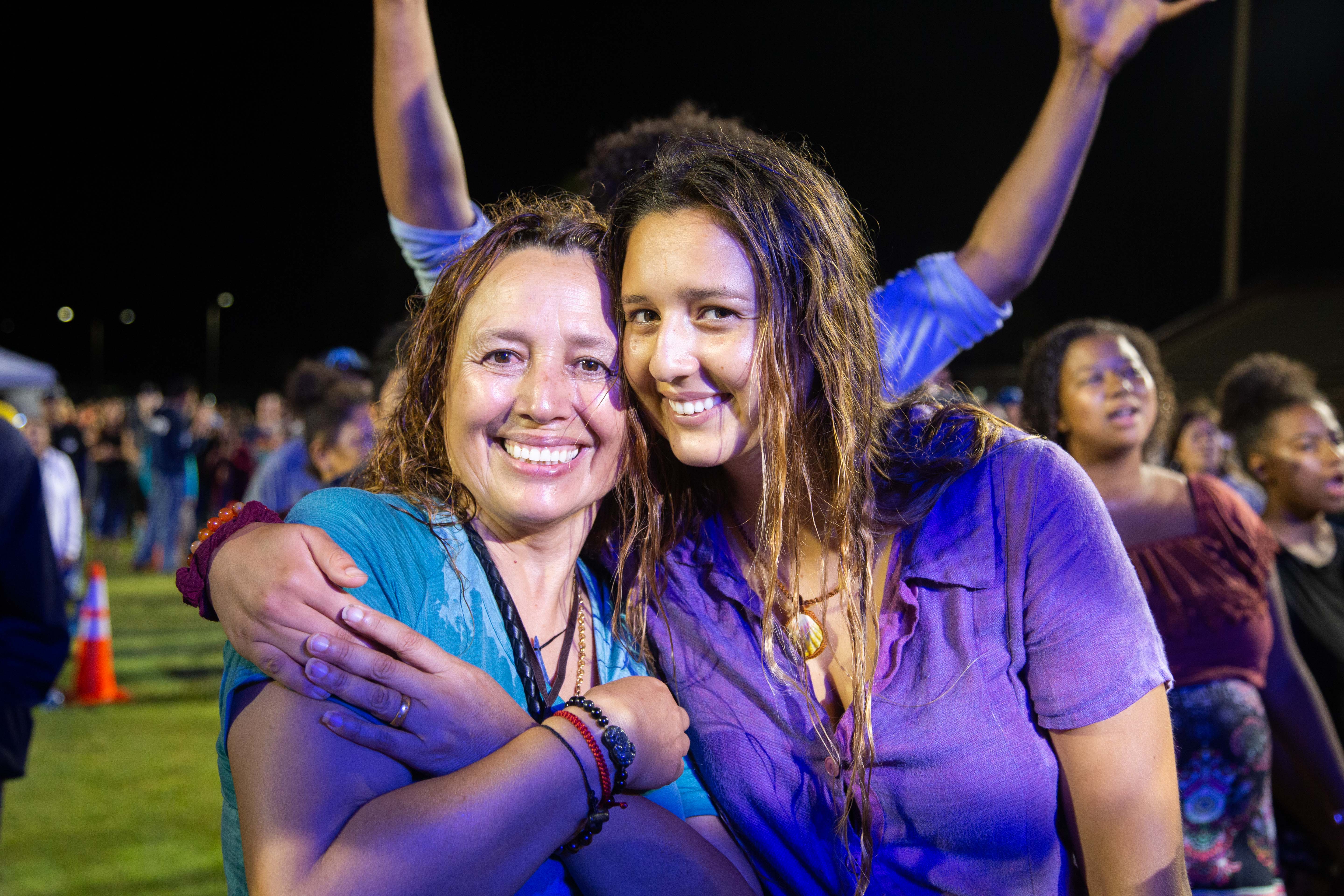 The special visit marked the first time Will and Franklin Graham have shared the stage at a Celebration. Will's event also means three generations of Grahams have now visited Kaua`i.
Billy Graham first preached on the Garden Island in 1965, and Franklin visited after Kaua`i faced severe flooding last year.
Friday, Will handed the mic over to his dad for the night to share the Good News. Preaching the story of blind Bartimaeus, Franklin urged the crowd to "take advantage of this moment" to be healed.
"Bartimaeus put his trust in Jesus. Will you do that tonight?" he asked.
"All of us here … we're guilty of sin," Franklin continued. "You've got to be willing to say to God tonight, 'I'm willing to turn.'"
The Right Time
In the crowd, another father and son were listening: 20-year-old Krystian and his dad, Keone.
Right before giving the invitation to accept Jesus, Franklin's voice rang out:
"Every one of us has to choose Christ for ourselves," he said. "You're going to have to stand before Christ on your own."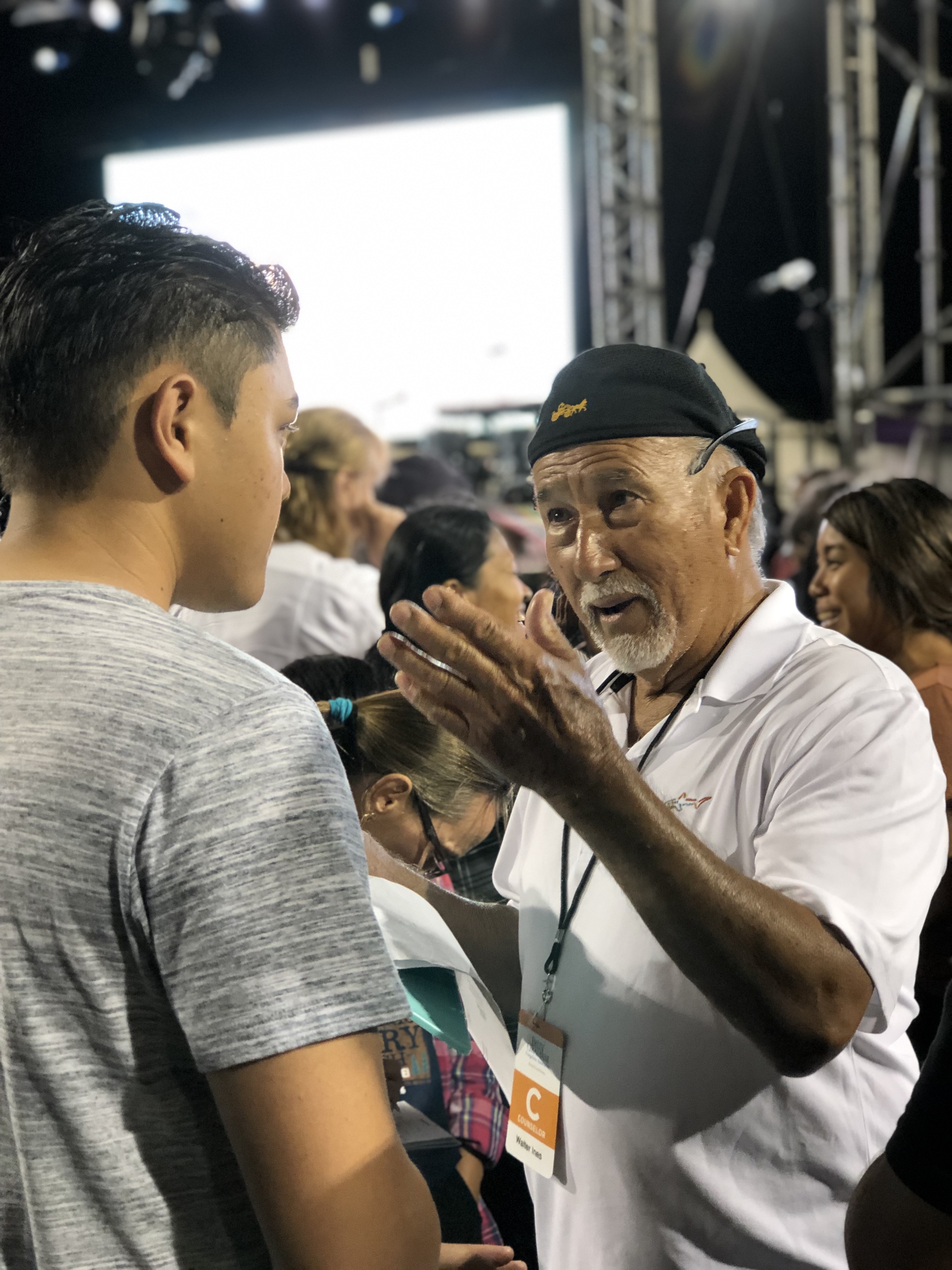 Those words hit home for Krystian, who considered himself atheist at one point. Friday night, he decided to walk forward and give his life to Christ.
"It just seemed like the right time," he said.
Krystian heard about the Celebration through his parents and girlfriend. Both, in their own way, had been sharing their faith with him. But for Krystian and his dad, it often led to fighting.
Keone would make time to study the Bible with his son but, "I would find ways to disprove what he was reading," Krystian recalled.
Slowly but surely, God started to work on his heart.
More recently, Krystian found himself praying and wanting that devotional time again with his dad.
"I look back on how me and my dad used to argue, and I find myself going back and wanting to read the Bible. … Wanting to read with him again. But not to fight; to actually learn and grow."
What gave him the last nudge he needed to come to Jesus?
"It was just the right people at the right time."
Including Walter, the 80-year-old prayer volunteer who spoke with Krystian after he walked forward during the invitation.
Like Keone, Walter had a prodigal son he was praying for. And a short time before that son passed away, he got to pray the Sinner's Prayer with him.
Walter's prayer for Krystian and others like him:
"Lord, keep [them] on the straight and narrow."