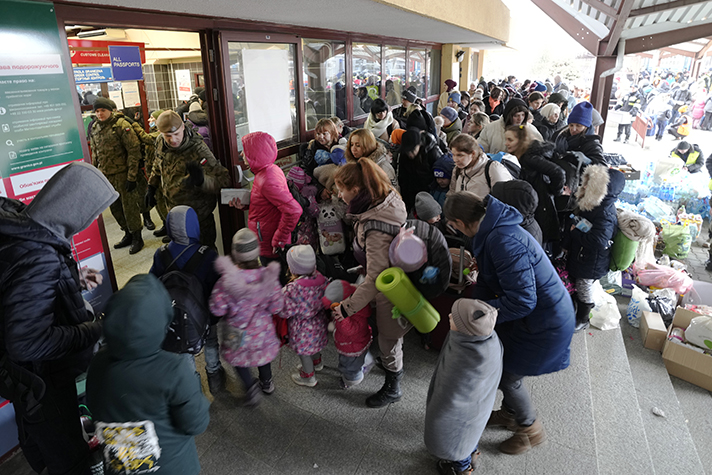 Photo: Refugees from Ukraine arrive to the railway station in Przemysl, Poland, on Sunday. (AP Photo/Czarek Sokolowski)
Over the weekend, Franklin Graham asked others to join him in a special day of prayer for Ukrainians.
"They're suffering tremendously. They're afraid. They're running," he said in a Fox News interview Sunday morning.
On Facebook, Franklin Graham wrote:
I would like to join others in calling for a special day of prayer for the people of Ukraine. … I hope that tens of thousands of churches and millions of families around the world will stand together in prayer, asking Almighty God to work in the hearts of leaders and bring an end to this deadly conflict.

Let's lift up in prayer those who are enduring these dark days filled with uncertainty, fear, hardship, loss, and suffering. May they know the comfort, presence, peace, and protection of God who is a "refuge and strength, a very present help in trouble" (Psalm 46:1).
Across Facebook, Twitter and Instagram, tens of thousands of people responded to Franklin Graham's call for prayer, many writing out their fervent prayers for this nation in turmoil.
Samaritan's Purse is also bringing disaster relief to Ukrainians fleeing to Poland, Romania and Moldova.