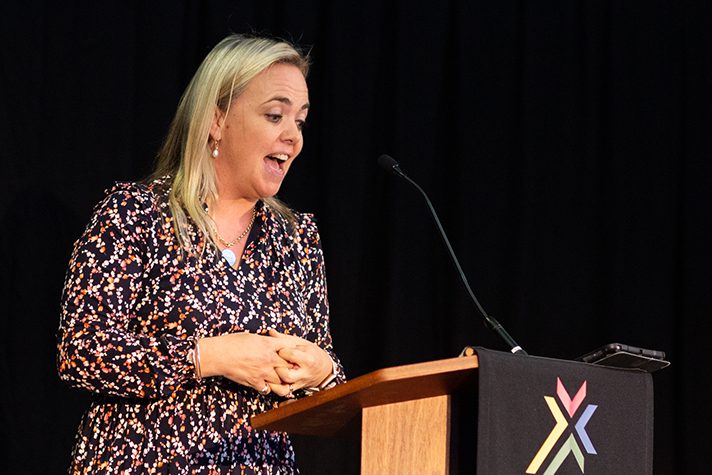 Bestselling author Dr. Amy Orr-Ewing, is one of several keynote speakers at the Evangelism Summit. She holds a doctorate in Theology from Oxford University and travels around the world speaking on the truth of the Bible.
What does it mean to defend the Gospel in our world today?
That's the question Dr. Amy Orr-Ewing posed to a packed room of pastors and church leaders in Liverpool, England.
Thursday, around 500 pastors and church leaders came to the Billy Graham Evangelistic Association's Evangelism Summit happening across the U.K. Thursday's event was the second of four occurring over the span of four weeks.
Speakers' messages were filled with God's truth, reminding the audience that the Gospel is worth fighting for.
"The Gospel has always been in attack in some way," Amy Orr-Ewing said in her message, pointing back to the words of Jesus in John 15:18. "Let's think about how to defend the Gospel in a hostile world."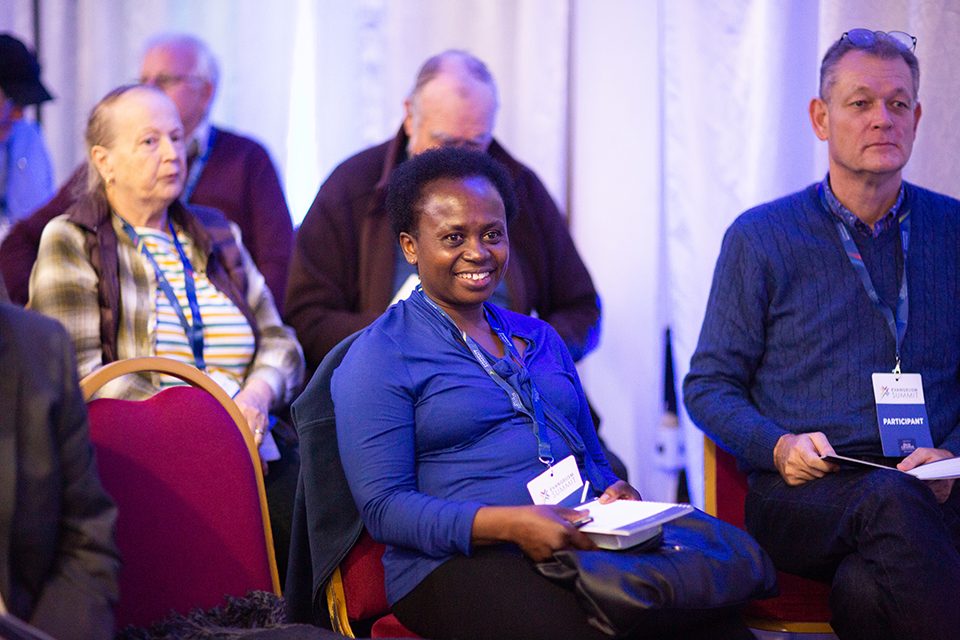 The Purpose
Under the umbrella of the theme verse, "I am eager to preach the Gospel" (Romans 1:15), speakers reminded those listening to stand up for the truth, the cross and the Gospel.
As David Bruce, who served as Billy Graham's executive assistant for decades, put it, "The supreme purpose of us being here has been to encourage the church. This church, these pastors and church leaders have been through some difficult waters here."
Those waters included COVID shut downs, government regulations, and a general hostility towards Christianity. Dr. Stephen McQuoid, general director of GLO Europe and first speaker of the day, elaborated on these challenges.
"I think the U.K. is in genuine spiritual crisis where there's an absolute need for evangelism and for what remains of a church to … be emboldened again." He spoke of declining church numbers and church buildings that have since become warehouses or even abandoned all together.
That's the world these pastors are ministering in. And it can be discouraging.
"We want them to have a sense of encouragement and inspiration to return to the task." Bruce explained. "[Church leaders] have come through some difficult times—closed churches and rules and regulations from the government. We wanted them to have the sense of getting back to the work with encouragement."
"The bottom line in all of this is to proclaim Jesus and, in doing so, see people come to Him," Bruce said.
Persistently Defending
Amy Orr Ewing not only challenged the audience to proclaim the Gospel, she talked about why the Gospel is worth defending.
Ewing is an international speaker, author and theologian, passionate about answering the questions of our culture with the truth of the Gospel.
"Do we know … that Jesus is wonderful?" she asked Thursday's audience. "Do we know Him to be the wounded and traumatised and triumphant Saviour? Do we know that it is only Him who came into our broken world and our broken hearts?"
"Let's contend for the Gospel—Jesus Christ, a crucified Saviour for this generation, a more traumatised generation than we've perhaps known in a long time." – Dr. Amy Orr-Ewing
With all that's happening in the world, many people are asking hard questions about God and Christianity. How can a good God allow bad things to happen? Is God just?
As Ewing explained, the answer is Jesus Christ and God's love.
God created us because He loves us. He gave us life and sent His Son into the world to die for us. Jesus walked in our place and suffered the things we suffer.
"Jesus is the traumatised Saviour suffering for us in a real way that you and I can grapple with." Ewing said. "So let's defend the Gospel from a text that says a good God couldn't allow this sinful world."
For Daniel, Jacob, Joel and Henry—who attended Thursday's event—reaching a traumatised generation means entering their world. The four young men hail from Manchester, where they work with The Message Trust ministry.
They're currently planning the Manchester Festival, a three-day evangelistic outreach mobilising ministries of all kinds to reach their city with the Gospel.
Joel has a heart for reaching the skating community for Christ. This community attracts people with "layers of hurt," he explained, and is in need of God's truth. Despite pushback, he keeps on sharing Jesus.
"Just because there's resistance, I don't think we should shrug our shoulders. We should be persistent." Joel said.
The truth of the Gospel is worth it.
Next stop—Cardiff, Wales, on Tuesday. Would you pray for these church leaders as they persevere amid the challenges they face daily?
Want to know more about this life-giving hope? Read through these steps.