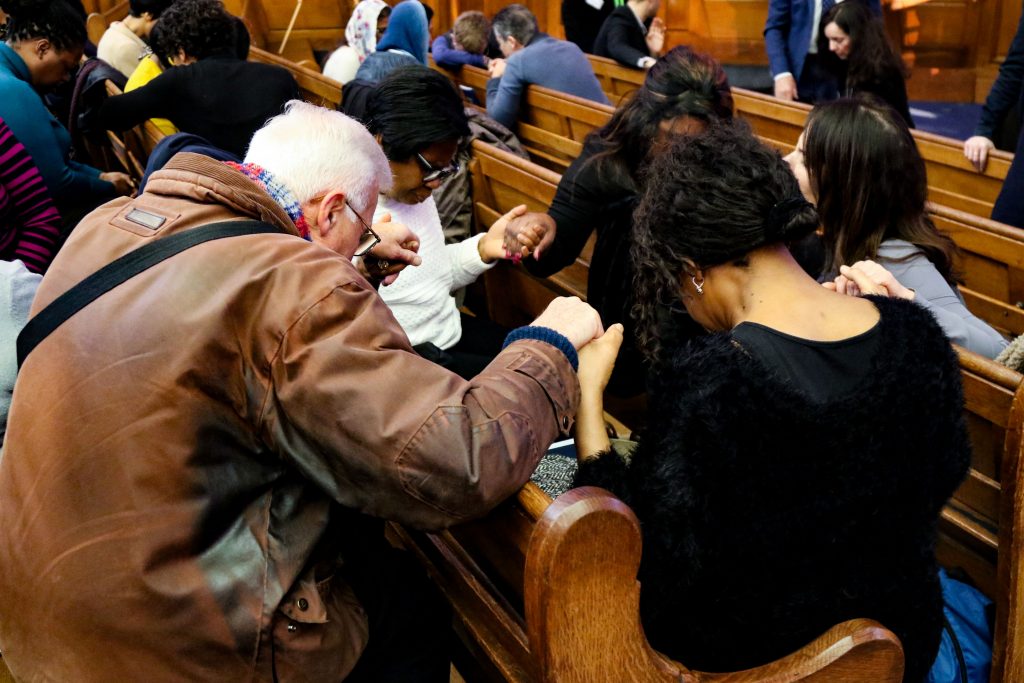 "Have I not commanded you? Be strong and courageous. Do not be frightened, and do not be dismayed, for the LORD your God is with you wherever you go." (Joshua 1:9)</em/>
More than 3,400 Christians from across the United Kingdom gathered for a national prayer event last Saturday, 25th January.
The National Day of Prayer took place in eight cities country wide, uniting believers in prayer to ask God for a mighty revival in the United Kingdom—all in preparation for the Graham Tour commencing this spring.
The day was filled with prayers that God will prepare the hearts of those will hear Franklin Graham share the Good News that Jesus Christ is our only hope and Saviour.
"We were so blessed how Spirit-led and thorough the prayer requests were as we met to cry out to God to move in our nation… We saw the Lord glorified," one pastor said.
From May 2020, Franklin Graham will be travelling across the UK for the Graham Tour—from Glasgow, Newcastle, Sheffield, Milton Keynes, to Liverpool, Cardiff, Birmingham and London—Franklin will be sharing the powerful message of God's love for all people.
The Graham Tour has already faced opposition from a small but vocal minority, with some saying that Franklin Graham is unwelcome in their cities and calling for the evangelistic events to be halted. The venue scheduled to hold the outreach in Liverpool says it has cancelled the tour's contract, claiming it would be divisive for the city.
Opposition against the Gospel is not a new thing in the United Kingdom. Recent studies show that over half of the population claims to have no faith at all, and secularism is rising unabated in the United Kingdom.
The opposition did not come as a surprise to Franklin Graham, who noted that his father, the late Billy Graham, experienced the very same hostility during preparations leading up to his 1954 London Crusade, which was held in various locations including Harringay Arena and Wembley Stadium. This was the very Crusade that marked Billy Graham's lasting legacy in the United Kingdom.
"When my father first came to Harringay, there was a petition circulated by many churches demanding that he not be allowed in the country. Throughout history, the Gospel has consistently faced opposition," Franklin Graham said.
Just like his father, Franklin Graham shares the same burden to proclaim God's Word in a country filled with people searching for hope.
"Our world is filled with turmoil. People are searching for purpose, peace, and meaning to life, for which there is only one source—Jesus Christ," Graham said in a statement. "I'm coming to preach the life, death, burial, and resurrection of Jesus Christ, who is the only way to salvation."
Despite widely circulating reports of the opposition to the tour, the spirits of fellow-believers across the country has not been dampened.
"The people of the UK are at a crossroad. The changes that are happening are so rapid. But when the truth is declared that Jesus is our only hope and when God's word of compassion is released—hearts will change," pastor Alex Johnson said.
Johnson gave his life to Christ after witnessing Billy Graham preach the gospel back at a Crusade in Liverpool in 1984.
He is also one of the hundreds of UK church leaders who will be partnering with the Graham Tour, and he joined other believers last week at one of the prayer gatherings to pray for "hope to arise" in every community.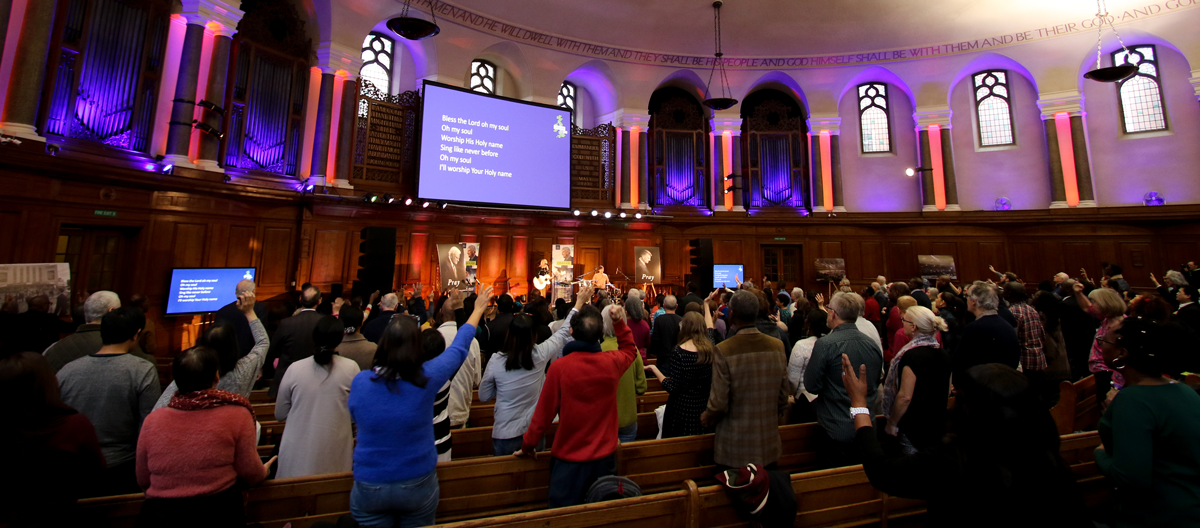 Pastor Johnson is disappointed to see opposition rise up against the Graham Tour in the very city where he found Christ, yet he has not lost hope because God is always in control. Even in the midst of storms and battles, Johnson is not discouraged. Instead he believes that it proves more than ever how much the nation needs Jesus Christ.
"It is critically vital that the people of Britain hear the message that Jesus Christ is our only hope," Johnson said. "We will see a great outpour of love afterwards."
Leading up to the tour, Christians remain in prayer and will continue turning their hearts and minds toward heaven on behalf of their British neighbours. They know the Lord is in control and desires all to know Him (1 Timothy 2:4), but they're committed to doing their part—pray.
Will you join them?
Please pray that hearts in the United Kingdom would be softened by the Lord.
If you would like to express your support for the proclamation of the Gospel in your community, you can contact the venues at the addresses listed below:
Glasgow – The SSE Hydro:
customerexperience@sec.co.uk
Newcastle – Utilita Arena:
uacustomerservices@smgnewcastle.co.uk
Sheffield – FlyDSA Arena:
info@siv.org.uk
Milton Keynes – Marshall Arena:
CustomerServices@stadiummk.com
Liverpool – ACC Liverpool:
feedback@accliverpool.com or guestrelations@accliverpool.com
Cardiff – ICC Wales:
generalenquires@iccwales.com or eventenquiries@iccwales.com
Birmingham – Arena Birmingham:
feedback@necgroup.co.uk