"I am convinced the greatest act of love we can ever perform for people is to tell them about God's love for them in Christ." —Billy Graham
Billy Graham lived his life loving God and loving people.
Even in death, the evangelist's words are touching people's souls and pointing them to Christ through his ongoing ministry.
On Feb. 22, a day after Mr. Graham passed into heaven, Tom*, like thousands of others, visited Billy Graham's memorial page. As he read through the "Steps to Peace with God" section, which explains how to have a personal relationship with Christ, Tom prayed to commit his life to Him.
"[Jesus] has renewed my strength again," Tom wrote. "Am filled with joy. I have cried like a small boy."
Thousands have left messages to honour Mr. Graham on the memorial website, as well as BillyGraham.org.
Just two days later, Christie* watched via live stream as Mr. Graham's motorcade passed from Asheville to Charlotte, North Carolina. While listening to his sermons through the web stream, she also came across the "Steps to Peace with God" page. She wrote, "This is the first time I have prayed this of my own doing. 24/02/18 is the day I accepted Jesus Christ."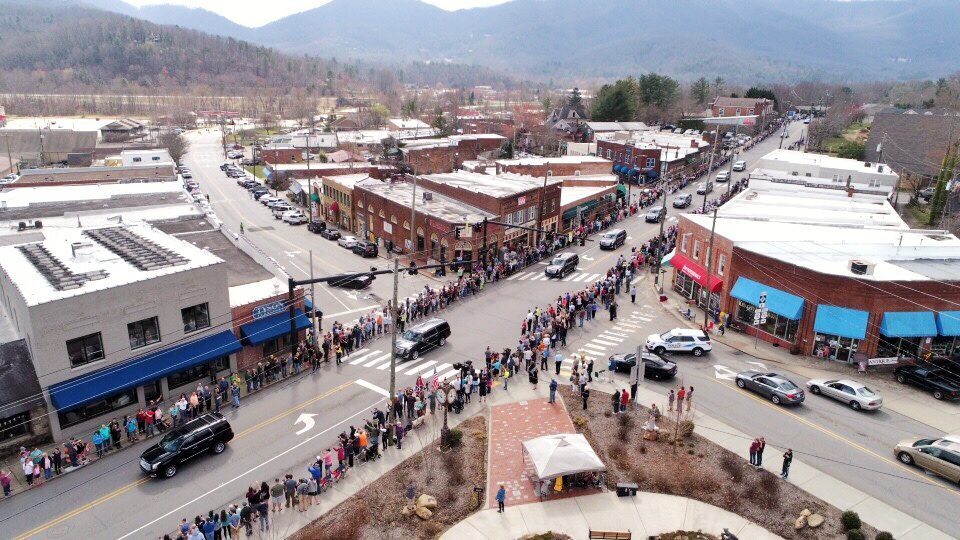 Eighteen-year-old Sara* was also moved by a Billy Graham sermon she watched online. It helped her understand the missing component in her faith.
She had questions about what it means to be a Christian when she found BGEA's online internet evangelism website, PeaceWithGod.net. There, she connected with a trained online chat coach, Gena.
"How am I assured that I will go heaven or hell?" Sara asked. She told Gena she was living for God but sometimes messed up. "I feel like I have done something wrong and God is not within me," she wrote, explaining that she attends church but doesn't pray or read the Bible on her own.
As she continued sharing, Gena helped her understand that going to church and believing in God doesn't make someone a Christian. Gena explained that you have to repent of your sins and ask Jesus to be your Lord and Savior.
During a break in their conversation, Sara watched part of a Billy Graham sermon and finally understood the missing piece—a commitment to follow Christ. She decided to pray and ask God to forgive her sins and invited Jesus into her heart.
"Praise God, you are Jesus' child … you are saved!" Gena replied. "You will go to heaven when you die," she wrote.
Gena encouraged Sara to pray every day, not just in church.
"Just talk with God, like we are talking each day," she said, encouraging Sara to ask God's Holy Spirit for power to live in a way that's pleasing to God.
"I have just felt empowered," Sara replied, "after you told me I should talk to God like every day I'm talking to you."
Gena also recommended Sara read her Bible regularly to stay in a close relationship with the Lord.
"Try reading just a few verses," she said. "Before you do, ask the Holy Spirit to speak to you and be your teacher. You might get so excited and want to read more."
*Name changed to protect privacy.

---
Want to help searching hearts find Christ?