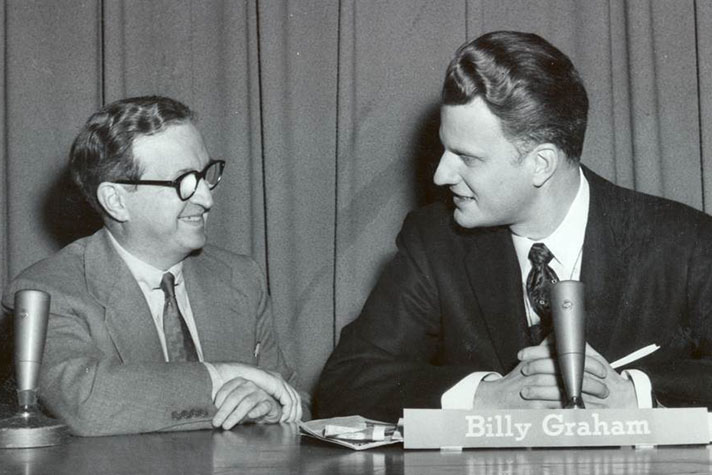 Q: What well-known publication vowed to support Billy Graham through its coverage early in his ministry career?
A: TIME magazine, under the leadership of Henry R. Luce.
On 25th October 1954, Billy Graham made his first of many appearances on the cover of TIME magazine with the publication calling him, "The best-known, most talked-about Christian leader in the world today, barring the Pope."
Henry R. Luce, co-founder of Time, Inc. and creator of TIME, LIFE, Fortune and Sports Illustrated, first met the evangelist in 1950 in South Carolina.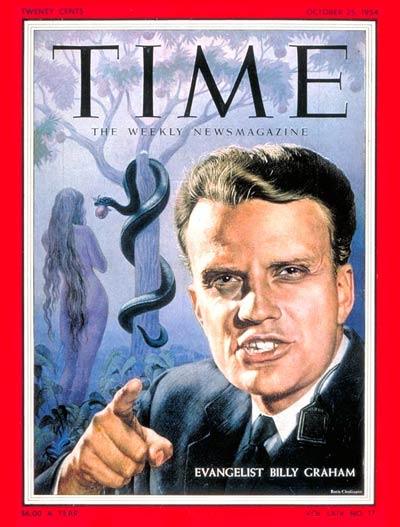 Fresh off his first two widely-popular Crusades in Los Angeles and Boston, Mr Graham held meetings in Columbia, preaching for almost a month in the city. South Carolina newspapers were covering Graham's Columbia Crusade daily, and Luce's friend Bernard Baruch was following along.
"There's a young fellow down here that's not only preaching some good religion, but he's giving some good common sense," Baruch wrote Luce.
The publishing giant decided to head South to see for himself. After attending one of the Crusades, Luce met Graham for dinner that evening, and it's said the two talked late into the night about theology and Graham's beliefs. Mr. Graham later talked about Luce in his autobiography, Just As I Am: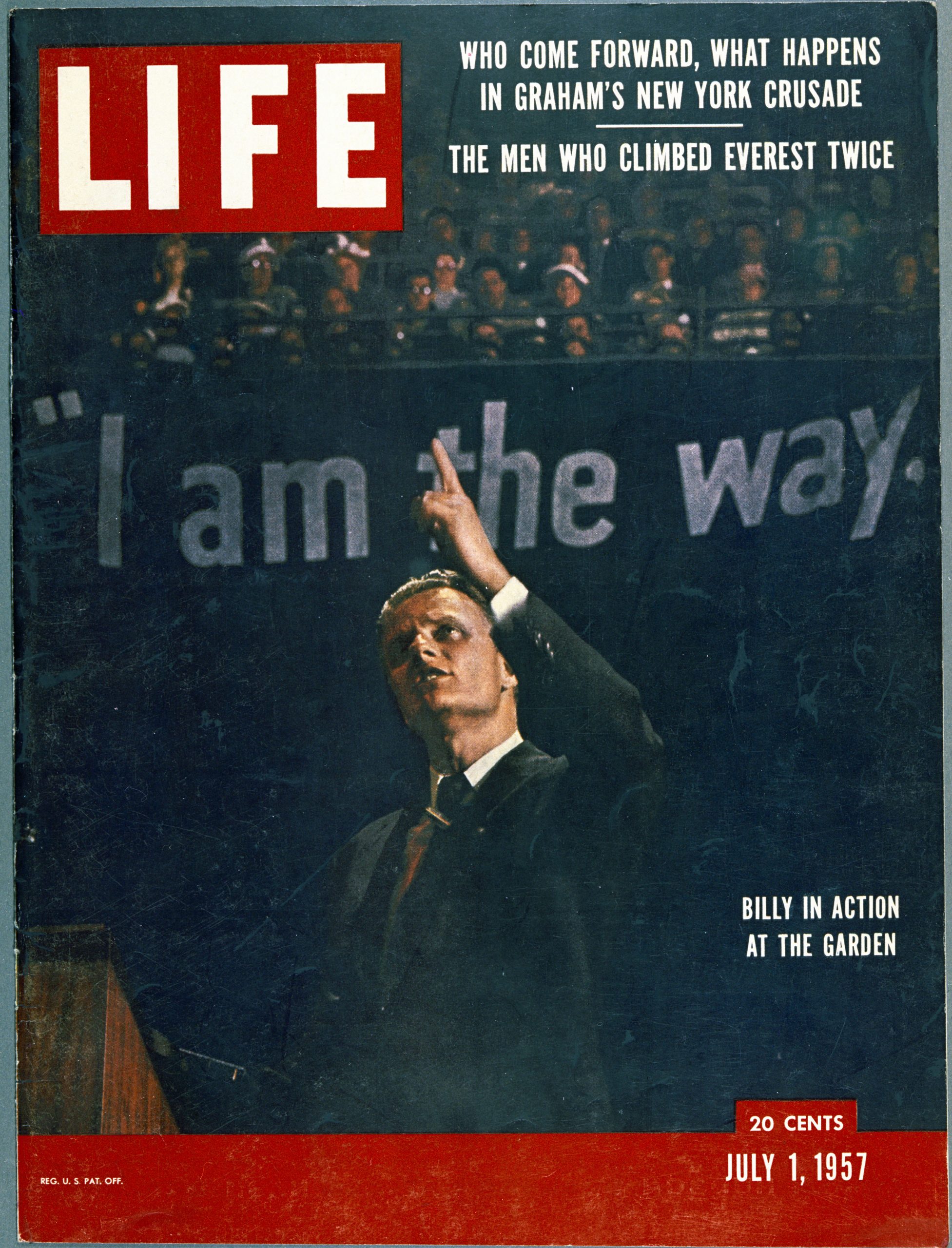 "That night Mr. Luce came, I was very tense because I had announced I was going to preach on divine judgement. I thought to myself, 'Henry Luce will be turned off by my sermon on judgement.' … As I preached it, I felt a tremendous sense of God's power, and a number of people responded to the Invitation. Mr. Luce himself responded in a way. He decided that his magazines would not only carry newsworthy articles about our work, but would also support us editorially. It seemed his parents had been missionaries in China, as Ruth's had been, and their spiritual legacy to him was evident in some of his attitudes."
For decades, Graham would be featured in TIME and LIFE magazines, drawing worldwide attention to his commitment to preaching the Gospel message.
"Through Mr. Luce, people heard about me," Billy Graham once said. "People at universities and in the business community and places like that [who] would have never considered our work seriously if it had not been written up in a sophisticated magazine like Time."