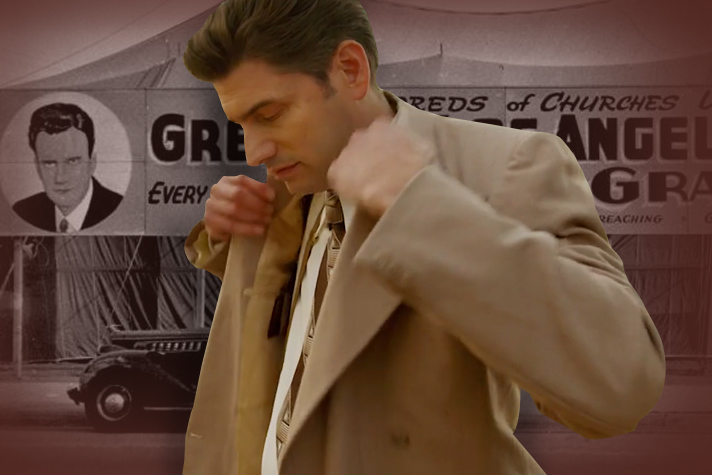 "For the word of God is living and active, sharper than any two-edged sword, piercing to the division of soul and of spirit, of joints and of marrow, and discerning the thoughts and intentions of the heart."
—Hebrews 4:12
In August 1949, a month before Billy Graham was scheduled to hold a major Crusade in downtown Los Angeles, he faced a crisis of faith that could have ended his ministry.
He had dedicated his life to sharing the hope of Jesus Christ, but at age 30 he found himself caught in a debate about the trustworthiness of the Scriptures he preached.
Mr. Graham's spiritual impasse is portrayed in a 30-minute video from the Billy Graham Evangelistic Association called Canvas Cathedral: Billy Graham's Crisis of Faith.
The film follows Will Graham, Billy Graham's grandson, as he retraces his grandfather's steps from the summer of 1949. Viewers also get a glimpse behind the scenes as Will plays the role of Billy Graham in the new Hollywood movie Unbroken: Path to Redemption, about Olympian and WWII POW Louis Zamperini.
In Canvas Cathedral, Will Graham describes the conversation that led his grandfather to a spiritual crossroads.
"One of his friends, he said, 'Billy, what you believe about the Bible and how you preach the Bible—it's outdated. No one believes that anymore. It was written by men; you can't trust it.'"
Those words from a close friend cut deep and caused Mr. Graham to re-examine the authority of the Bible. Around the same time, an evangelistic outreach in Pennsylvania went poorly, leading the young evangelist to question his calling.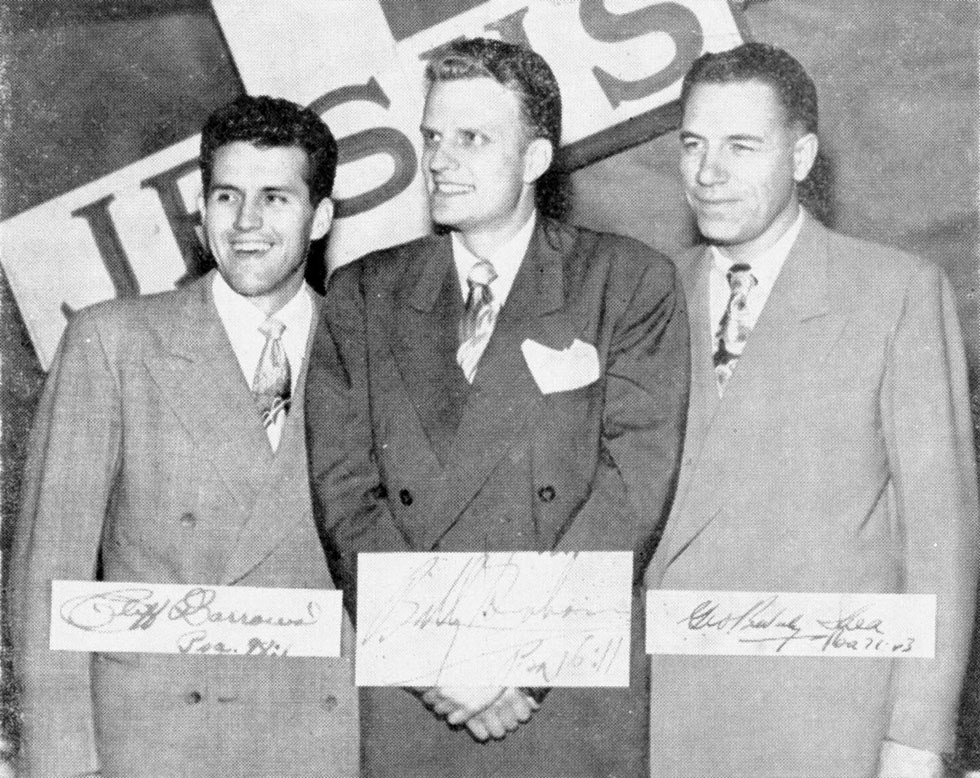 After an intensive study of the Bible and the theological arguments about its veracity, Mr. Graham was still conflicted. It all came to a head late one night at a Christian camp in the California mountains where he had been invited to preach.
Unable to sleep, he went for a walk in the woods by himself. Laying his Bible out on a tree stump, he poured his heart out to God and decided to accept the authority of the Bible by faith.
"If [that] didn't take place, I don't think you would even know who Billy Graham was," Will said.
Billy Graham said he sensed the powerful presence of God when he turned his doubts over to the Lord and decided to trust in His Word.
The next time he preached, his listeners noticed a new authority in his message and demeanour. Just a few weeks later, the Los Angeles Crusade began under a set of large, white circus tents dubbed the "Canvas Cathedral."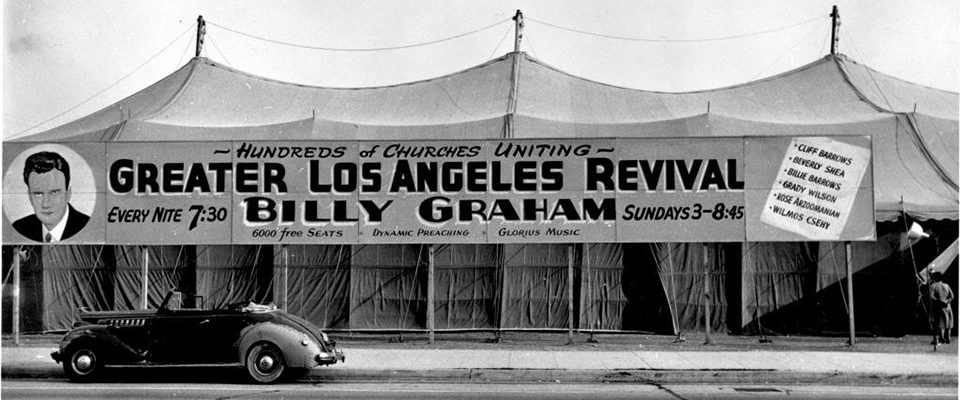 As the Crusade drew overflow crowds and national media coverage, Billy Graham's ministry grew in ways he never could have imagined. For the next seven decades, God used him to share the Gospel with presidents, world leaders and people from all walks of life.
Now part of his story is being portrayed in Unbroken: Path to Redemption, which shows how God turned Louis Zamperini's life around after he reluctantly attended the 1949 Los Angeles Crusade.
Will Graham has said he's honoured and humbled to play the role of his late grandfather during a pivotal moment in his ministry.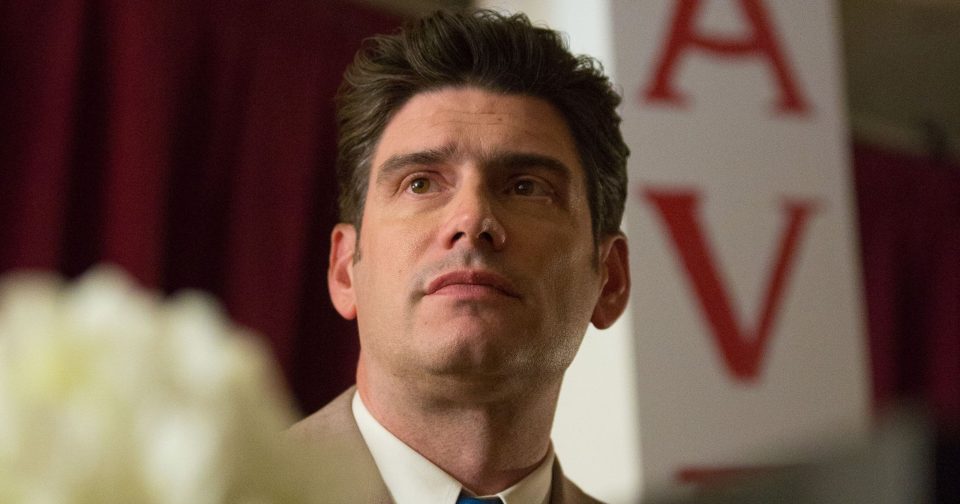 "What I love about the story of this movie, it lifts up the name of Jesus Christ," Will said. "It shows how Jesus Christ can change a broken heart."
BGEA's Canvas Cathedral explores the making of the movie while going deeper into the story behind the watershed 1949 Crusade—a moment in history that Will is excited to share with the world as the movie hits theaters.
"It was a nerve-wracking experience that took me far out of my comfort zone," Will said, "but it was also an incredible blessing."