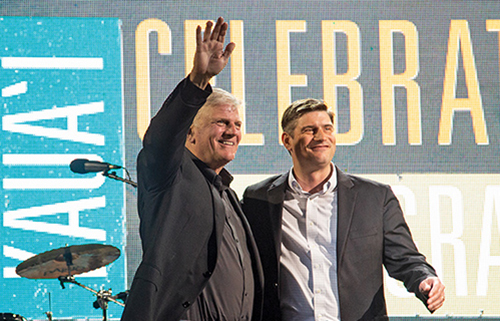 Dear Friend,
The Bible says, "Seek the Lord while he may be found; call upon him while he is near" (Isaiah 55:6, ESV).
In partnership with you, my father and I have had the blessed opportunity to carry the Gospel message around the world. In doing so, we've noticed a very clear reality: nearly everyone is searching for the same thing.
Cultures are different. Clothing is different. Customs are different. But there's one common denominator. People are desperately seeking hope. And from a worldly perspective, hope is in very short supply.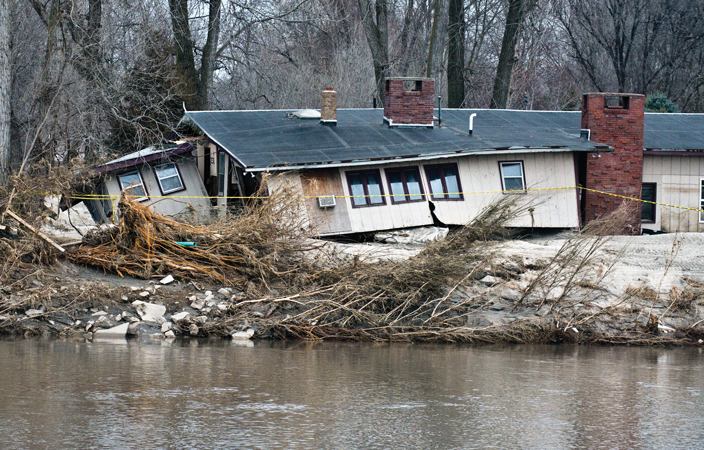 For instance, in recent weeks and months, we've seen an onslaught of extreme heat, destructive weather and flooding across Europe and a large swath of the United States. As our Billy Graham Rapid Response Team chaplains have comforted those affected, they're finding that the aftermath of the storm is simply another layer on top of the hopelessness that people were already facing.
You see, where people are desperate for hope, the world only offers pain, broken dreams and "this is as good as it gets." Conversely, the Gospel of Jesus Christ heals the wounds of this world with its eternal, all-encompassing hope.
You, my friends, have a key part in this ministry and have made it possible for tens of thousands to find that hope so far in 2019.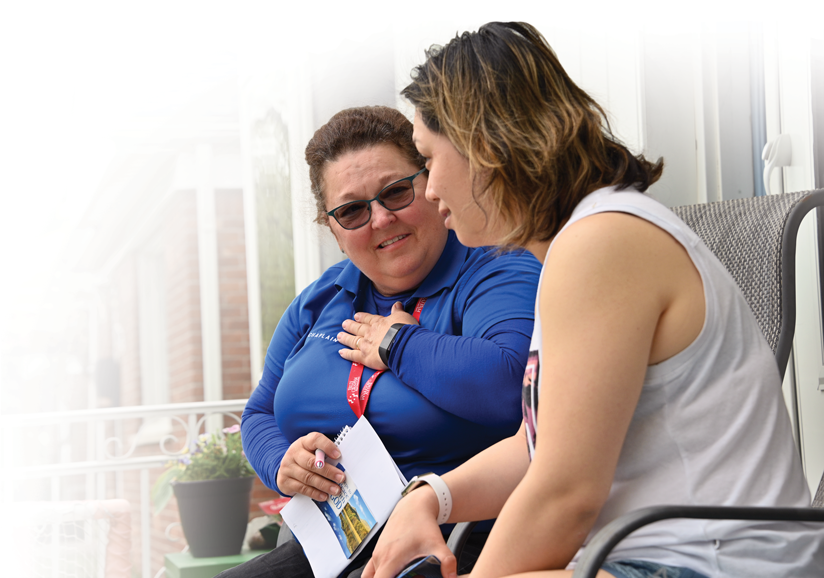 Earlier this year I travelled to Kaua'i, Hawaii. If there has ever been a place on earth where one should feel hopeful, this was it. It's hard to fathom such beauty. The residents of Kaua'i live in paradise. In spite of this, local Christians explained to me that hopelessness abounds on the island, with many people working multiple jobs to make ends meet. Suicide is a real concern.
One 44-year-old woman responded to the Gospel invitation during the evangelistic Celebration in Kaua'i. As a trained volunteer prayer counsellor ministered to her, it became clear that the woman was searching for hope, deep in grief over the suicide of a family member. Again, God put just the right person in this woman's path. The counsellor with whom she was speaking shared about her father's suicide when she was just seven years old and about how, as she grew up, she had found healing through Christ. The woman was finally able to release the burden of pain and accept the peace that passes all understanding.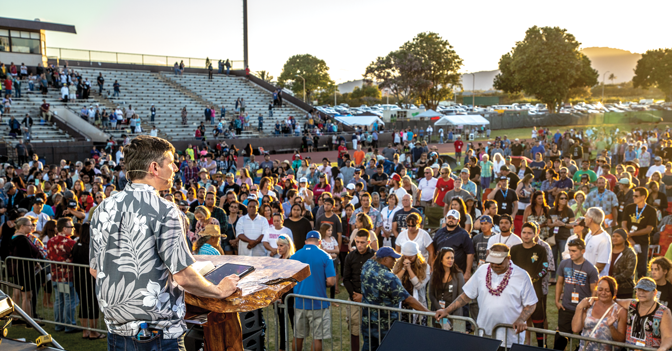 Yes, hopelessness plagues this broken realm in which we live, but we know where our true hope comes from; not the kind of hope the world offers, but the hope that is rooted in the eternal promise of Christ. Your partnership and support has carried that message of hope around the world, and many are claiming it as they surrender their brokenness to Jesus. As they do so, He doesn't just put a bandage over their wounds. He gives them a whole new hope-filled life.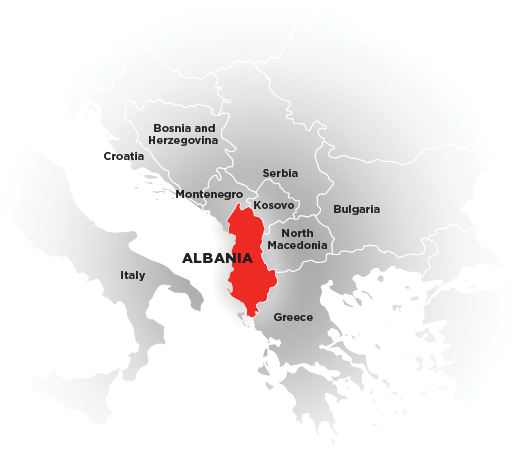 By the time you read this, I will have preached the Gospel at an evangelistic celebration in Albania, a formerly communist state where no Billy Graham Evangelistic Association evangelist has ever preached. In fact, back in 1968 this country declared itself the world's first atheist nation. Since the downfall of communist rule in 1991, some have come to grasp the truth of Jesus, but nearly 60 percent (three out of every five people) follow Islam.
From there I am holding a three-city tour in Montana called the Big Sky Celebration. Montana has a very different climate and culture than Kaua'i, but it's similar in that it is a remarkably beautiful place that is troubled by issues like suicide, along with drug and alcohol addiction, gambling and child abuse—all signs that point to endemic hopelessness.
As we go into these areas with the Good News of Christ, I need your prayers. Pray with me that "the God of hope" would fill the people of Albania and Montana with "all joy and peace in believing, that [they] may abound in hope by the power of the Holy Spirit" (Romans 15:13, NKJV).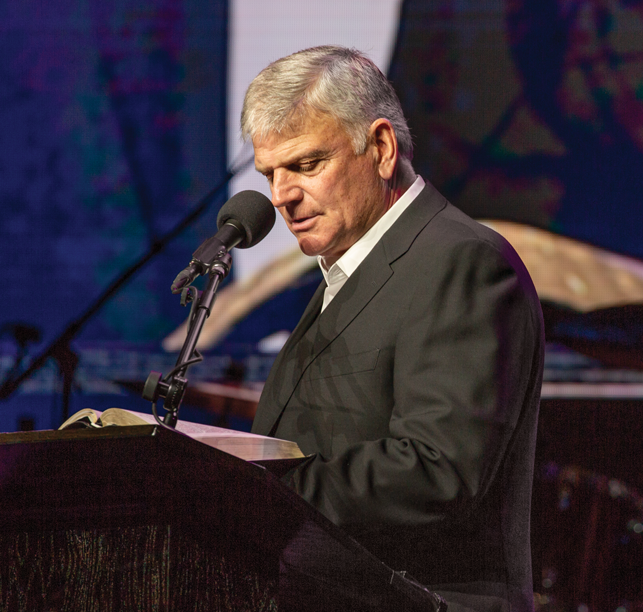 Dating back to 2010, I've held an evangelistic outreach in Australia every two years, reaching the smaller towns and Outback communities that don't often get visited. This year I returned to Kalgoorlie-Boulder, where more than 5,900 heard the Gospel last May, and learned how the area has changed for the better since the proclamation of the Gospel. I also met with pastors around the country, encouraging them to continue being bold in sharing the love of Jesus with others.
Interestingly, during my father's tour of Australia, he stopped in five out of the six Australian state capitals, with Hobart, Tasmania, being the only exception. God had another plan, I guess, because while I was in Australia I also had the chance to visit with Christians in that community about a possible evangelistic outreach there in the coming months or years. Please join us in praying about that potential opportunity.
My friends, we live in a world void of hope. Sure, people search after it and try to find it in everything from good deeds to hobbies to destructive passions, but we've found true and lasting hope, and we're sharing it with urgency in a dark and dying world.
Souls are being saved and eternities are being altered every day because of you. None of this would be possible without God's blessing and your partnership. Thank you!
May God bless you,

Will Graham
---
THE LASTING IMPACT OF LANCASHIRE'S FESTIVAL OF HOPE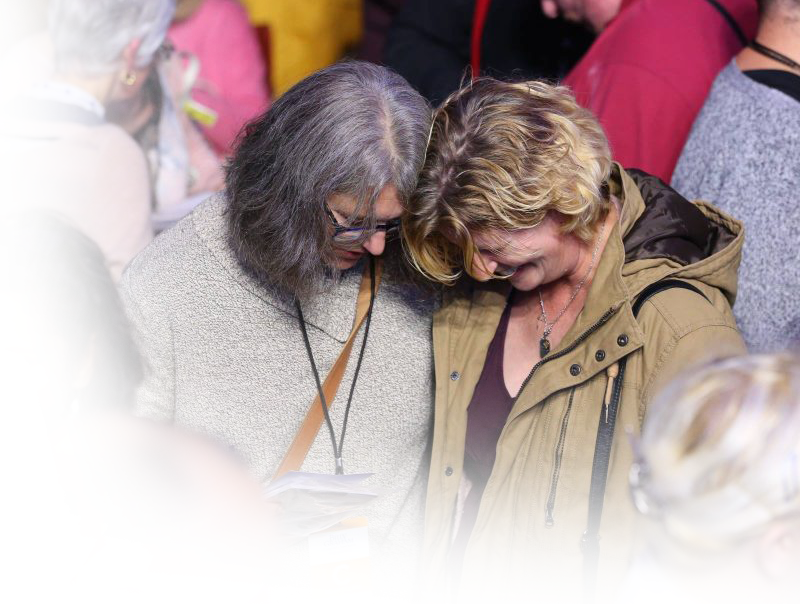 Lina* had lost hope in life. Only in her 40s, she looked back at her life so far and saw days of pain and suffering. Like so many, she looked for comfort in things that distracted her from the feelings of emptiness and sorrow within—and for Lina, that distraction was drinking alcohol.
Last September, Lina was walking through the streets of Blackpool when a street evangelist handed her a flyer inviting her to the Lancashire Festival of Hope. Intrigued, she followed the sound of music leading her to the Winter Gardens where the festival was taking place, and alongside thousands of other people, she heard the Gospel for the first time as Franklin preached.
Although Lina was raised a Catholic, she walked away as she got older. But that night, God transformed Lina's heart forever. She surrendered her life to Jesus Christ.
Since then, Lina has stopped drinking alcohol all together. "I wasn't able to do it anymore," she said.
After stepping forward to commit her life to Christ, Lina was directed to St John's Church, where she has continued to grow in her new-found faith.
"A year later and she's still attending church, growing in her love for Jesus, and she has become a really active member of our church," Steve Haskett, pastor of St John's said. "It's been wonderful to see her grow in her faith and in her relationship with the Lord."
Lina, along with hundreds of others who committed their life to Christ at the Lancashire Festival of Hope, has found hope that will never fail her—salvation through our Saviour Jesus Christ.
Your support continues to shine the light of the Gospel of Jesus Christ around the world—and right here at home. Beginning next summer, you can help share the Good News across the UK—from Glasgow to London—during the eight-city Graham Tour.
*Name changed

---
YOU CAN MAKE A DIFFERENCE
God works through people like you to change the world by the power of the Gospel.

BRING COMFORT IN CHRIST'S NAME: Your prayers and gifts to the Rapid Response Team help bring the emotional and spiritual care of Jesus Christ to people in the midst of devastation. Through your support, you are partnering with crisis-trained chaplains to minister to grieving residents in communities which have been stunned by natural and man-made crises.
CHANGE HEARTS AND LIVES FOR ETERNITY: People look in many places for relief from their guilt and fears, but the only lasting answer is found in the life-changing power of the Gospel. Your prayers and gifts to Festivals and Celebrations help change hearts and lives for eternity as we preach the Good News in coming months in places like Albania, Cambodia, Canada and the UK.
Help with a gift