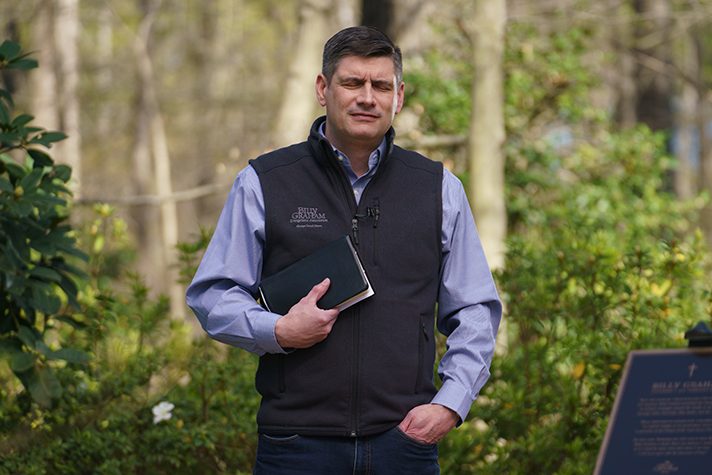 With various crises wreaking havoc and pain in our world, it's easy to feel overwhelmed. But focusing on our heavenly Father—instead of the storms swirling around us—can fill us with peace and strength for each day.
One practical step is talking to God honestly about your fears and surrendering your life into His loving hands. Consider praying these words along with Will Graham:
Lord, there are a lot of times when we get into life situations which we don't understand. Why did this happen to me? That's when we just say, "Lord, it doesn't matter. I may not understand it, but I'm all Yours and I'm going to trust in You. Even though I don't understand why I'm going through this or fully appreciate what I'm going through, Lord, I know that You have my best interest at heart, and I'm all in with You." Help us have that simple faith—powerful faith—that You'll use us wherever You send us. Help us to grow and to live by faith. In the name of Jesus we pray. Amen.