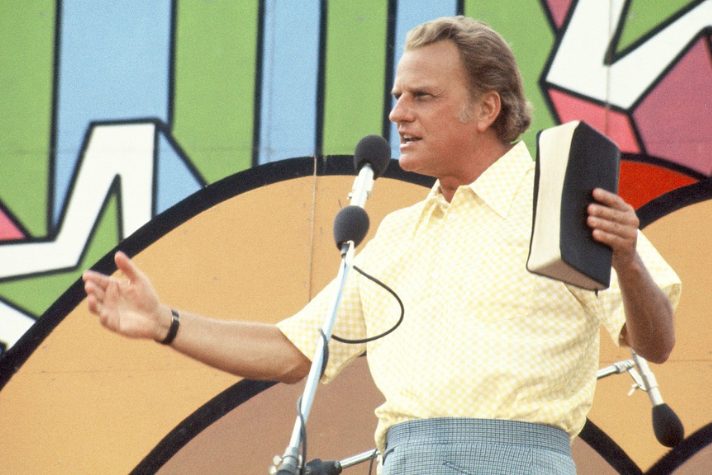 Fifty years ago, students from all around the country rallied in Dallas, Texas, for Explo '72. Staying in tents, cars, and even strangers' homes, they came to be part of one of the greatest Christian events of their time.
Chuck's life was transformed that weekend when listening to Billy Graham's sermon:
Explo '72 changed my life…

I had just graduated from high school. My primary interest in going was the chance to go on my first "road trip" without my parents. While I was involved with my church youth group, my faith had a low priority.

That trip to Dallas changed me. Something about the worship experience in the Cotton Bowl with Billy Graham preaching and contemporary Gospel music and 85,000 other young people broke through my teenage self-absorption.

Billy Graham challenged us to give our lives to Christ, to say "I will go wherever you send me and I will do whatever you ask."

That's what I did. My life was never the same.
Just like him, more than 80,000 college students and high school seniors attended the evangelism congress, meant to equip young adults to take the Gospel everywhere. The two-day event unleashed a series of outreach programs on campuses all around the United States, becoming the highlight of what today is known as The Jesus Movement.
Many can trace back their story of faith to that weekend, and many more still benefit from the impact it had on their parents and grandparents.
One of them is Nick Hall, who recalls how his dad got saved through an outreach movement that was born in Explo '72. This personal experience inspired Hall to create a new gathering called Together, focused on reaching and equipping a new generation for Christ.
Celebrating the Legacy
This weekend, Billy Graham Evangelistic Association (BGEA) will be present at Together '22—also held in Dallas—celebrating the 50th anniversary of the famous evangelistic movement by commissioning today's young adults.
"I believe this is a new revival generation. We've seen them fill our streets in protests, we've seen some of the destruction that can happen. And I just say, 'Man, imagine what can happen when God gets ahold of these kids. It's going to change the world,'" said Hall about the motivation behind the event.
Like his grandfather before him, Will Graham will address the audience at Cotton Bowl Stadium with a Gospel-filled message. Christian leaders such as Tony Evans, and various worship leaders like Chris Tomlin and Crowder, will join in motivating students to start an outreach.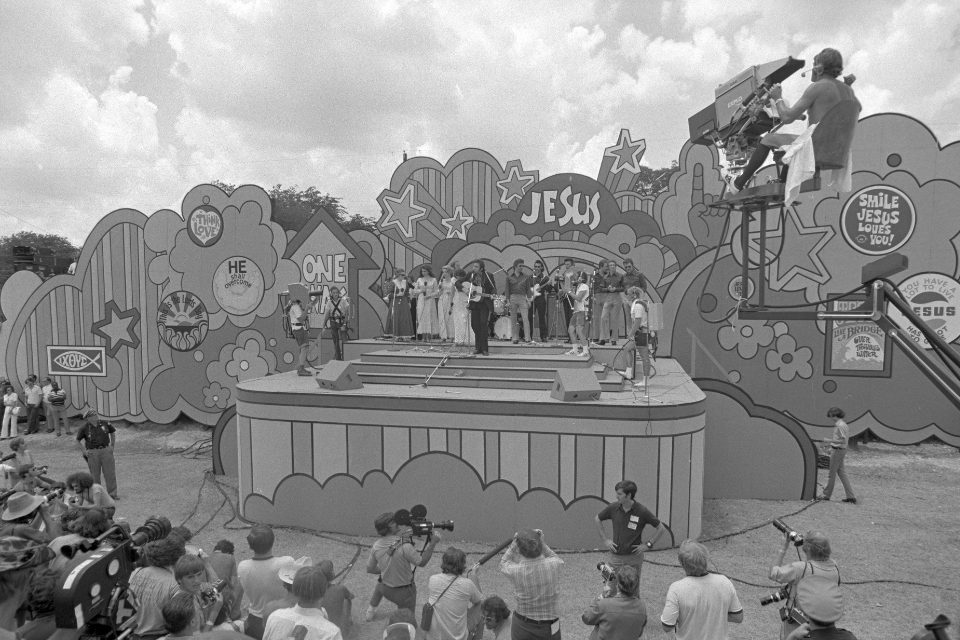 During an Explo '72 alumni reunion, those who witnessed Billy Graham's commissioning 50 years ago will come together to share their life-changing experiences and witness a new evangelism movement alongside their children and grandchildren.
Equipping a New Generation
To further equip participants for sharing their faith, BGEA staff will train the young audience on how to use evangelism materials like Steps to Peace with God in both English and Spanish.
"This is the material that for many years Billy Graham used in his Crusades to present the Gospel in a simple but powerful way," commented Ángel Jordán, BGEA director of Hispanic Initiatives and the one in charge of training at Together '22. "People can make the decision to change the destiny of their lives," he added.
Billy Graham Rapid Response Team chaplains will also pray and encourage anyone who needs it. The chaplains' ministry is to respond to natural and man-made disasters, offering emotional and spiritual care and showing people the love of Christ.
Attendees will have the opportunity to learn more about this ministry and volunteer to become Billy Graham chaplains.